<< Will Covid-19 Affect My Pets?
Parkinson's Disease Research Roundup: May 2020 >>
10 Best Mother's Day Gifts 2020 Despite Social Isolation
by Carissa Andrews - May 4th, 2020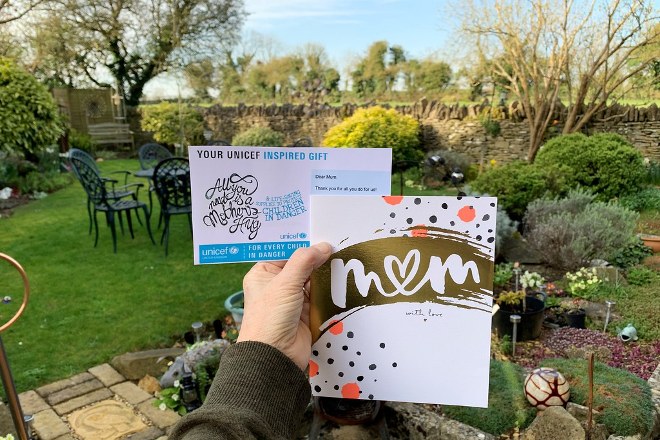 Photo Credit: by Margaret Stranks, flickr.com
Mother's Day 2020 is shaping up to be a celebration like no other. As much as we all want to gather together and celebrate with brunch and lots of hugs, most countries around the world are still advising that we keep our distance and stay within the guidelines of the coronavirus social distancing quarantine. This makes for challenging times as we try to celebrate Mother's Day during the coronavirus pandemic.
Back in March, UK Prime Minister Boris Johnson was encouraging citizens to stay home for "Mothering Sunday" in Britain. Now, two months later, not much has changed, as we look for ways to celebrate Mother's Day in the United States and Canada through this lens of social distancing. It's putting a damper on family gatherings and times when we should be able to celebrate. On the upside, it's also forcing us to get more creative, which definitely isn't a bad thing. I'm pretty sure Mom would love something more heartfelt this year anyway.
Mother's Day Gift Guide: 10 Ways to Show Mom You're Thinking of Her
This time last year, who would have thought that the best gift you could give Mom was to stay away? While getting together at your favorite restaurant for brunch and momma mimosas might not be on the agenda, who's to say you can't still celebrate virtually? That is what the internet's for, right?
Virtual Gatherings & Celebration Ideas
If not getting together in person is getting you down, now's the time to take to the trends in technology that will still allow you to be together apart. The most notable virtual video call applications to try out are:
• Skype (best for group chats)
• Messenger Video (for families who use Facebook)
• Whatsapp (great for 1:1 video calls)
• Marco Polo (best for families who video and go)
Once you have a platform picked out, now's the time to get creative with how you want to make mom feel special. While hugs might be out, there are a lot of things you can still do to say connected and celebrate with her.
1. Share Sunday Brunch – Is your favorite restaurant closed? That's okay, you can still share your Sunday brunch together. While it may not be as sweet as if you were both in-person, you can fire up your video chat and have brunch together anyway. Maybe you each make your favorite dish and sit down to eat at the same time. Or you order food from one of the restaurants in town who are doing curb side pickup. Whatever you choose to do, the point is to get on a call and have the same fun conversations and catch-up you would have had in person.
2. Mail a Gift Then Watch Her Open – Whether this is your first Mother's Day apart, or you're old hats at it because gathering isn't possible due to distance or something else, why not send your Mom a thoughtful gift and then video call her to watch her open it? You might not be there, but you can still share the memory anyway.
3. Skype Family Call – Did you know Skype lets you call up to 50 people at one time with Skype? Why not call up the whole family at once and have a Brady Bunch Style Mother's Day round robin chat. Zoom also allows you to have a large group chat up to 100 (and even 1000) people, depending on your paid plan. But Skype is free, so why not take advantage of it?
4. Virtual Storytime with Grandma – Are the grandkids missing Grandma? I bet she's missing them, too! Why not set up a Mother's Day virtual story time? Grandma can read their favorite stories—and they can even swap to do the same for her.
5. Virtual Planting – A lot of gardens aren't selling flowers and those who are, don't have the selection they normally would. Why not take the time to exercise your green thumb? Set up the video call so you can both be out in the garden planting flowers together.
6. Grandkids Variety Show – Are your kids in love with dress-up and drama? Put a smile on Grandma's face by having them do a variety show or play for her. Get the kids involved with writing a script or line-up for how the show will go. Then call her up and let the entertainment begin! Trust us, it's better than a Netflix binge and she'll cherish the beautiful moments. (Pro Tip: Use a video call service like Skype that allows you to record it so you can both look back on it for years to come.)
More Gifts Mom Would Love
If touching base in person with your mom isn't an option, don't worry. There are still some great ways to show her you care that have nothing to do with flowers or chocolates. (Okay, you could still send chocolates and flowers, but these are more creative.)
7. Make a Video Tribute – If an actual video call isn't your thing (or maybe you want to do something a little different), why not try a video Tribute? Put together a fun video montage either just by you or involve your whole family! Tribute allows you to collaborate a video with other people and send it to Mom when it's ready. Best of all, they're offering a free video when you use the coupon code yougotthis25.
8. Send an e-Card – While you could still send a paper card, why not make your own personalized e-card? Simple, yes. But still so appreciated. You can add pictures of you and Mom or the grandkids to the card and it pops right up in her inbox. Best of all, it takes up no space, but can be appreciated over and over again.
9. Drive-by Care Package – Sure, we shouldn't be gathering in the same room with Mom right now, especially if she's an at-risk candidate for COVID-19. But that doesn't mean you can't drop her off a care package. Give her some lovely snacks, flowers, a bottle of wine, or even some disinfectant wipes and toilet paper! Whatever you think she'll appreciate, set it on her doorstep. Then, maybe wave and say I love you from your car window.
10. Order a Meal for Mom – Even though many restaurants are closed or have limited hours for delivery, or pickup and curbside, Mother's Day could be an exception to the rule. Call in advance to see if one of your favorites might be offering specials that you could order and have delivered, right to Mom's door. (Even if it means you have to pick it up and drop it at her doorstep.)
Just because the coronavirus is wreaking a bit of havoc on our social lives, it doesn't mean we can't still be social. Especially with those we care deepest about. No matter how you choose to connect and celebrate with Mom this Mother's Day, she's sure to appreciate the effort being made under these unusual circumstances. Make the most of it by being creative and reaching out in a way you may never have tried before. Mom is sure to thank you.
###