<< 7 Myths and Truths About Seasonal Affective Disorder (SAD)
Can These 8 Surprising Ways Reverse YOUR GERD? >>
Singles Day, Black Friday, & Cyber Monday: Beware the Health Hazards
by Carissa Andrews - November 27th, 2017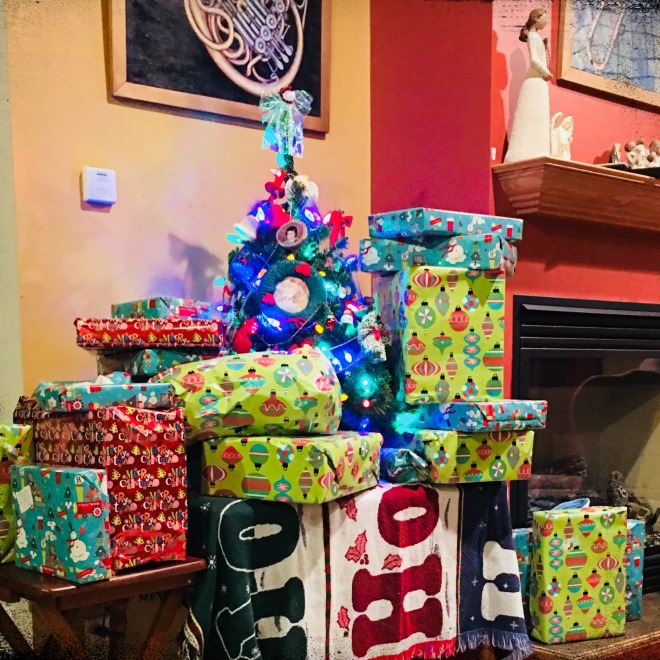 Photo Credit: by Carissa Andrews
With Single's Day recently behind us and Black Friday & Cyber Monday still forthcoming, it's important to be mindful of some of the health risks we may set aside while we immerse ourselves in flashy deals. The holiday season is often a time of overindulgence—as we buy more than we need, or often intend to, on those we love. This is particularly true as the psychology of sales kick into high gear—as they are already. We fear we'll miss out, or that we could be saving "so much more money" if we only get out and fight the crowds.
The truth of the matter is, all of these sales can come with risks to our health, wealth, and well-being, if we're not careful. We've compiled a few health hazards to be mindful of as you move on to your shopping bonanza. Let's take a closer look.
Black Friday Health Hazards
For many people, the motto for the day is "if you snooze, you lose." So, while many people in American are still nursing a turkey coma, they're also preparing to lose sleep to get the best deals of the season. This is all fine and good, as long as you're prepared and considering some of the ways you can eliminate health risks while out and about. Here are a few you should be thinking about:
Going out fatigued
Fatigue affects a broad spectrum of people who will be out and about for Black Friday. Both those staying up all night and those getting up early to hit the sales, as well as
exhausted delivery drivers
are going to be feeling the pressure. Try to get as much sleep as you can, and make allowances for those you interact with during your shopping trip.
Walking out without breakfast
Regardless of when you plan to hit the streets, don't leave without grabbing something to eat. It will give you stamina, as well as keep your blood sugar regulated.
Wearing uncomfortable shoes
Let's face it, you're probably going to be doing a lot of walking. Today's not the day to go out wearing shoes that hurt your feet. Pick shoes that have plenty of support and you know you can wear all day long and still be on your feet.
Dehydration
Bring some water along with you when you head out to shop. Not only can we mistake thirst for hunger (and trust me, going in and out of warm buildings to cold parking lots can make you thirsty!), but your brain needs water to operate properly. You'll make the best choices when your body is properly hydrated.
Getting hangry
If you plan on being out for a while, be sure to plan ahead by bringing some healthy snacks. Sure, you could hit the food court, or run through a drive-through, but they're not the healthiest of choices and can ultimately lead you down a road toward obesity, heart disease, or worse. Grab some almonds, a banana, an apple, or even a healthier snack bar such as Luna, or Kashi. Just keep it simple and easy to eat on the go.
Unhealthy eating
Assuming you don't pack a lunch, go into the shopping day with the mindset of eating healthy. Choose food places—whether a stand-alone restaurant, or the food court in the mall—wisely. Keep to lean meats, plenty of veggies, and smaller portion sizes. Especially after that big meal the day before.
Being oblivious in parking lots
This one goes for driving along, too… When you've been up for hours, probably on very little sleep, our brains aren't firing on all cylinders. And if ours aren't you can bet the same holds true for those around you.
Forgetting your limit
And I'm not just talking spending limit here, either. Remember your personal carry limit. Plan ahead by grabbing a cart, having a friend tag along, or asking a store employee for help if you get stuck. It's not worth pulling a muscle or cramping up.
Not thinking safety for retail workers
Not only do the above health hazards exist for retail workers who are paid to be onsite for Black Friday – but they also have their own safety concerns they need to consider. To make it easy,
OSHA
has created a Crowd Management Safety Guideline for retailers. This was partly due to the fact that a worker died in 2008, at the opening of Black Friday. If you're planning to work retail on this stressful, and busy day, be sure to look their list over.
Singles Day/Cyber Monday Health Hazards
While you might not be leaving the safety of your house to snag these deals, online super-deal shopping isn't without its own set of health risks. Let's take a quick look at the two major cyber shopping days and what we can do to keep sane and healthy.
Singles Day
Singles Day is a Chinese ecommerce behemoth, having grown from a day to promote being single (also known as the "anti-Valentine's Day) It started in the early 1990's and has grown to its current incarnation as the biggest online retail event in the world. Taking place on November 11th, 2017 was another banner year, as nearly $23 billion dollars were spent in the one-day online event, according to the ecommerce giant, Alibaba Group.
Cyber Monday
In the United States, Cyber Monday is the cyber-sale equivalent to Singles Day. However, it pales in comparison, earning a paltry $3.39 billion dollars in 2016. Even when online sales on Thanksgiving Day and Black Friday are added to the mix, online sales over the three days still only equated to $8.39 billion dollars.
Singles Day may be over this year, but we still have Cyber Monday (and all the online deals between now and then) to contend with. Here are a few things you'll want to take not of to keep your sanity this holiday season.
Identity Theft
Online shopping can certainly come with some different risks than shopping in person. One of them is the increased potential for identity theft and fraud. In order to eliminate the risk, be sure to keep an eye on your financials and pay attention to your credit report.
Counterfeit Items
Even with all the sales going on, we can still run into issues with counterfeit goods. In order to reduce your online buying risk, remember one simple rule: if it seems too good to be true, it probably is. Before you buy, consider where the deal is listed, if it's coming from a
Fake Reviews or Poor Disclosures
Especially during these big sale times, it's important to more cautious when buying online. That means putting on your skepticism hat. Read reviews on multiple platforms, pay attention to the fine print, and keep an eye out for hidden fees.
Super shopping sales such as Singles Day, Black Friday, and Cyber Monday can be a double-edged sword. You can get yourself some pretty amazing deals, but if you're not careful, you can also run into trouble – both financial and health-wise. Hopefully this list of things to be aware of will keep you on your A-Game so you can avoid some stress this holiday season. Remember, stress (financial or otherwise) can lead to a host of health issues, as well. So, take care of yourself and remember not to overspend. Have a fun, safe, and productive holiday shopping experience this year!
###
Carissa Andrews is a freelance writer, graphic designer, and author. You can learn more about her at her website.