<< Sepsis: The Silent Killer You've Never Heard Of
Surprising New Connection between Caffeine and Erectile Dysfunction >>
9 Fall Life Hacks to Get You Prepped for Winter
by
Carissa
- September 25th, 2017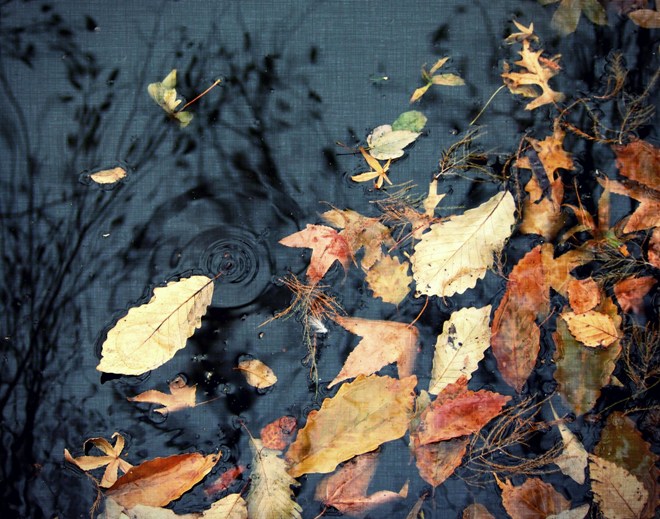 Photo Credit: by Jayne Reed, flickr.com
We've just surpassed the 2017 autumn equinox, where days and nights are equal and now begin to wane. Leaves are beginning to change and the apex of color will be upon us sooner than we realize. With all of this change, now's a great time to be looking ahead to consider how to best prepare for the coming darkness in days and chill in our nights. School has started, kids are back in school, and hopefully things are slowing down a bit at your home. Here are a few fall life hacks to think about and try so you can have your very best start to the winter months. Let's take a look:
1.Stock Up on Fall Superfoods
During the winter months, it can be hard to get the proper vitamins and nutrients. Not getting what we need can leave us feeling depleted and down. Especially if we add vitamin D deprivation to the mix. Why not take care now to stock up on some of these yummy fall superfoods that are not only stellar for you, but also save super well for future use? Here are a few of our favorites:
• Brussel Sprouts – Bursting with vitamins and minerals, as well as antioxidant and anti-inflammatory properties, Brussel sprouts are a fall superfood to incorporate.
• Beets – Low on the glycemic index, low in carbs, but high in fiber and brain/gut stabilizing nutrients, beets are awesome roasted, boiled, or baked.
• Apples – When eaten in their whole form (skins and all), apples are stellar antioxidants and have been linked to lower risk of chronic diseases, such as type 2 diabetes, cancer, heart disease, and dementia.
• Cauliflower – Full of antioxidants, this anti-inflammatory veggie is also full of sulforaphane, a sulfur compound thought to kill cancer cells. It tastes great roasted, boiled, baked, and even mashed like potatoes.
• Squash & Pumpkins – Butternut & acorn squash, as well as pumpkins are a phenomenal source of carotenoids, fiber, vitamins, and minerals. Winter squash, thanks to its thick skin, can even store nicely for months in a dry, cool location.
• Tangerines – Rich in antioxidant flavonoids, as well as many vitamins and minerals. They make a great snack, or addition to breakfast.
2.Spend Time Outside Now
The weather is likely cool and crisp, but not so cold it's uncomfortable to be outside. As an added bonus, bugs are diminishing and fall colors are amazing. This makes it a great time to not only to enjoy some fresh air while you can, but also to get as much vitamin D as possible.
3.Fall Resolutions
Everyone likes to do their New Year's resolutions, but autumn is another great time for a fresh start. Set some intentions for the coming winter and turn them into actionable goals. Then watch how productive you are through the last quarter of the year.
4.Join the Early Rise Club
– In order to reach some of the goals you set, it may be time to relinquish your membership to the Snooze Brigade. Fall is the perfect time to join the Early Rise Club instead. Clocks turn back on November 5th, so if you start preparing yourself before the shift, you can make the most of getting up early. When clocks go back, continue to get up at the same time, even when the clock says it's an hour earlier. You won't notice the dramatic shift, and you'll be even more productive with an extra hour under your daily belt.
5.Start a New Exercise Regimen
– Having a hard time getting a workout in? Mornings can be the perfect place to squeeze in 30 minutes of activity that can be carried through into winter. Start by taking early morning walks or jogs, and progress to cross country skiing or snowshoeing once the snow flies. Whatever you do, pick something new and make a fuss over the change of pace. It sticks in your brain better, helping you to stay motivated and in control.
6.Boost your H2O Intake
– Give your body and brain the hydration it needs to function. Up your water intake by setting an alarm on your phone or getting a hydration app added to your smartphone to remind you to drink water. It helps everything from reducing fatigue, boosting brain power, aiding in digestion and fat loss, and even keeps your skin from getting super dry and flaky.
7.Start Squirreling Away
Don't wait until two weeks before Christmas to be thinking about presents—then going into panic mode because you didn't plan ahead. Ideally, start buying presents as early in the year as you reasonably can, and store them until the time comes. This reduces stress—both financially and physically.
8.Get Family Photos
Do you still send photo cards to friends and families during the holidays to update them on your year? The best time to get adorable family photos is during the beautiful fall weather. Who doesn't love the gorgeous fall foliage in the background of their pics? Be sure to talk to your photographer well enough in advance, as there are a lot of families who are already "in the know" on this tip and get in as soon as they can. Sometimes, even as early as the year before (but don't worry, there should still be plenty of spots to work something out even up to the month before).
9.Set up Holiday Lights
Unless you're one of those people who love getting outside on a brisk winter day to put up holiday decorations, consider fall as your prep time. It's the perfect weather to get all of your home decorations and yard ornaments set up and ready go before the snow flies. No ice to contend with, or frozen fingers. Then all you have to do is plug them into the timer during your designated timeframe—and sit back and relax with your cup of cocoa while your neighbors are climbing their snow-covered ladders.
There are obviously more ways you could prepare for the oncoming winter days, but hopefully you've found these particularly useful. Fall is an exceptionally great time to turn inward, allowing the dark half of the year be an inspiration for making positive changes. With just a little foresight, and prep, fall can set you up to have a productive, happy, and prepared winter ahead.
###
Carissa Andrews is a freelance writer, graphic designer, and author. You can learn more about her at her website.
Leave your comment:
Your email address will not be published. Required fields are marked with *.