<< Improve Your Mental Health with Gardening This Summer
Ease Hepatitis with Healthy Summer Foods >>
5 Science-Backed Ways Yoga Can Help You Battle Tough Health Issues
by
Carrie Borzillo
- August 8th, 2017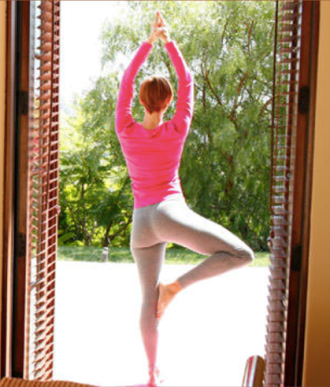 Photo Credit: Courtesy of Passagesmalibu.com
Everyone knows yoga is good for your mind, body, and soul. It can help relieve pain and stress, clear the mind, and tone up the bod. But, did you know it can also help with much more serious medical conditions, such as cancer, epilepsy, and Parkinson's disease?
Here are five science-backed ways yoga help you battle some of the toughest health issues.
CANCER
We know that yoga is a huge stress-reducer. But, did you know that less stress means a stronger immune system? This is good news for cancer patients.
A recent study of 68 people suffering from breast cancer showed that those who practiced yoga not only had less anxiety and depression compared to those who didn't, but the study also showed that the DNA damage from radiotherapy was less prominent than in those who practiced yoga, according to the University of Maryland Medical Center.
According to the study, "Radiation-induced DNA damage was significantly elevated in both the yoga and control groups after radiotherapy, but the post-radiotherapy DNA damage in the yoga group was slightly less when compared to the control group. An integrated approach of yoga intervention modulates the stress and DNA damage levels in breast cancer patients during radiotherapy."
EPILEPSY
As with cancer, many studies have been conducted to prove how yoga can help with those suffering from this debilitating neurological disorder. One study showed that Sahaja yoga, a meditation-based yoga, helped to reduce the seizures and EEG (electroencephalogram) changes associated with the condition.
The 2015 study, published in the Cochrane Epilepsy Group, revealed, "The effect of meditation was attributed to a reduction in the level of stress as evidenced by changes in skin resistance and levels of blood lactate and urinary vanillylmandelic acid... The yoga group [also] showed significant improvement in their quality of life according to the Satisfaction With Life Scale."
That said, the researchers note that yoga shouldn't be considered a sole treatment for epilepsy, but rather as an add-on to antiepileptic drugs.
PARKINSON'S DISEASE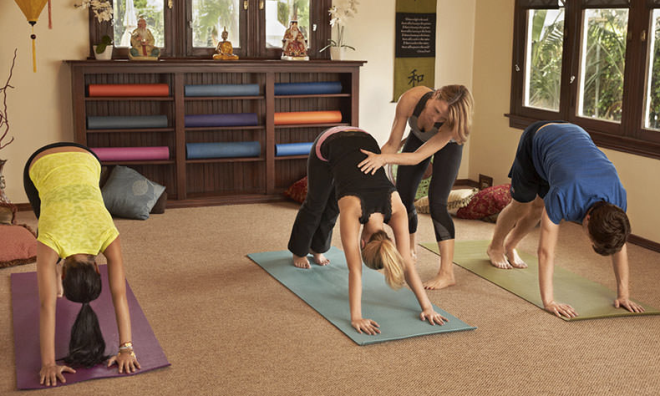 patients, help them stabilize their gait, and reduce panic attacks, according to a study from the Department of Physical Therapy and Rehabilitation Science at the University of Kansas Medical Center.
One way that yoga helps to do this is through yoga's breath work. "Controlling your breath (Pranayama) helps in moments of panic such as feet sticking to the floor when walking," reports the Parkinson's Research Foundation.
The study also states, "A significant improvement was found in motor UPDRS [Unified Parkinson's Disease Rating Scale] scores and Berg Balance Scale [a scale used to measure balance] scores in the yoga group."
HEART DISEASE
The European Journal of Preventative Cardiology published a study showing that yoga may help lower the risk of heart disease as much as conventional exercise, such as brisk walking, which is most commonly recommended to at-risk patients or patients recovering from a heart attack.
The study showed that people who practiced yoga a few hours each week saw improvements in a number of factors that can affect heart disease risk. Those factors include being overweight, having high blood pressure, and high cholesterol levels. Those who participated in the study lost an average of five pounds, took five points off their blood pressure, and lowered their levels of LDL cholesterol (i.e., the bad cholesterol) by 12 points.
"Hand-in-hand with learning a heart-healthy lifestyle, research has proven that it is possible for a yoga-based model to help prevent or reverse heart disease," says Mala Cunningham, Ph.D., a counseling psychologist and founder of Cardiac Yoga.
ADDICTION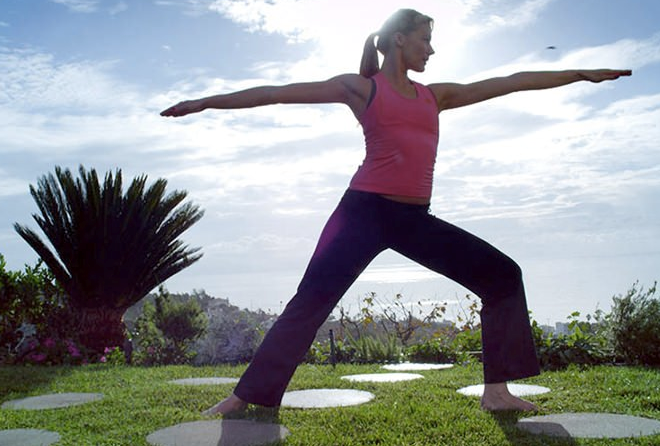 Photo Credit: Courtesy of Passagesmalibu.com
Yoga takes a lot of discipline. So does beating an addiction to drugs or alcohol. A study produced by Better Community Development Inc.'s Hoover Treatment Center showed that former substance abusers that practice yoga said that yoga fosters the same kind of discipline and self-peace needed in a drug recovery program. "That is because yoga forces one's mind and body to work in perfect harmony," the study noted.
"According to alternative-based research, alternative practices can assist those who are challenged with substance abuse issues. Alternative practices such as yoga, meditation, reiki, Ayurveda, and alternative nutrition have shown promising results in helping sustained sobriety," the study stated.
Passages Addiction Treatment Centers, which has locations in Malibu and Ventura, California, also uses yoga in their addiction programs. The Passages team reports that yoga can become a tool that clients use to resist drug or alcohol cravings or easily manage daily stress. Reducing stress whilst simultaneously having a reliable method to deal with any external problems will allow for a more consistent, better mood, which helps the recovering addict stay focused and keep on track.
###
Carrie Borzillo is a freelance sex/relationship writer for Mens Health, SELF, DAME, Sexpert & CanadianPharmacyKing.com
Leave your comment:
Your email address will not be published. Required fields are marked with *.
Disclaimer:

The purpose of the above content is to raise awareness only and does not advocate treatment or diagnosis. This information should not be substituted for your physician's consultation and it should not indicate that use of the drug is safe and suitable for you or your (pet). Seek professional medical advice and treatment if you have any questions or concerns.