<< Why Order Your Prescriptions with Canadian Pharmacy King
Improve Your Mental Health with Gardening This Summer >>
The Best Bug Sprays and After-Bite Itch Remedies for Summer
by Ainsley Smith - June 26th, 2017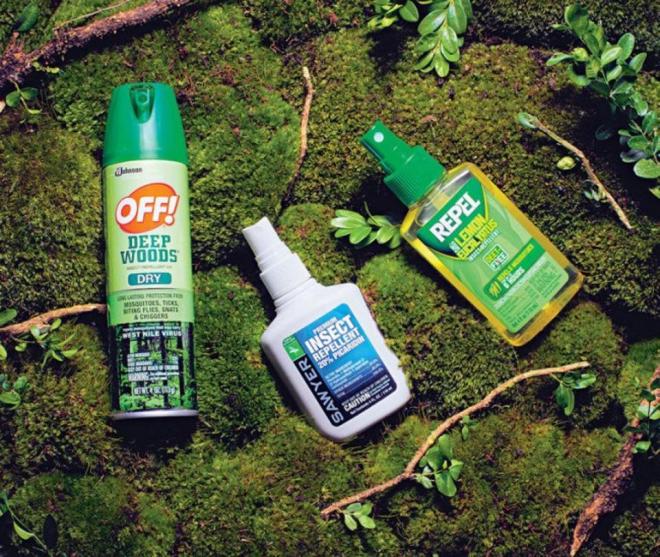 Courtesy of Travis Rathbone via Consumer Reports
Now that summer is finally here, chances are mosquitos and other pesky summer insects will be on the hunt. As Canadians, we are extremely fortunate to be surrounded by some of the world's most scenic forests, lakes, and beaches, which unfortunately happen to be breeding grounds for certain insects in the warmer months.
Whether you're planning on spending your summer at a lakeside cottage or in your own backyard, you're going to need an insect repellent that provides the most effective protection from biting bugs. This is why it's extremely important to have a list of remedies to not only keep the bugs away but to sooth and treat bites so you can enjoy the great outdoors all summer long.
After receiving a few too many bites over the years, we've been able to put together a list of products that not only help to repel mosquitos and other summer insects and also a list of remedies that provide relief for itching and inflammation when a bite occurs.
Repellents: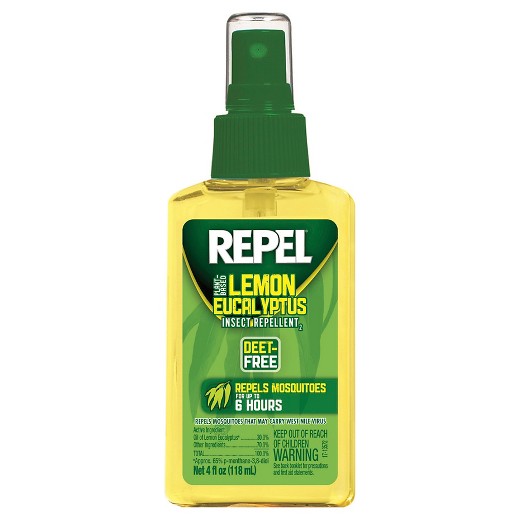 Courtesy of Repel Lemon Eucalyptus
1. Repel Lemon Eucalyptus
If you're looking for a more natural repellent, Repel's Lemon Eucalyptus Natural Insect Repellent definitely works the best. Made from oil of lemon eucalyptus, this is the only plant-based ingredient that's recommended by the Centre for Disease Control and Prevention. Aside from being able to ward off mosquitoes and ticks for at least seven hours, this repellent has a cool, refreshing scent so you won't reek of harsh repellent.
Available at Amazon, $4.97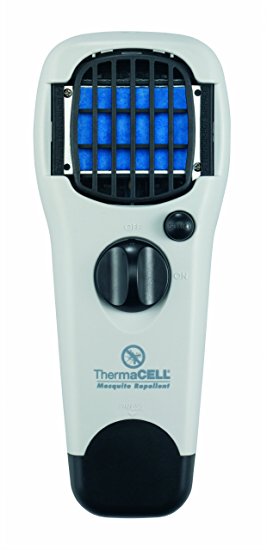 Courtesy of ThermaCell via Amazo
2. ThermaCELL Portable Mosquito Repellent
If you're looking for additional protection, we recommend using ThermaCELL's MR0XJ Mosquito Repellent Personal Pest Control Appliance. This unique device will create a bubble of space that mosquitos won't want to enter. This is great for protecting multiple people, especially on hiking trips, picnics, or at bonfires. The device works by creating a15-foot by 15-foot "Zone of Protection" against bugs or 225 square feet. It can effectively repel mosquitos, black flies, and other flying, biting insects and is silent and odour free.
Available at Amazon, $32.97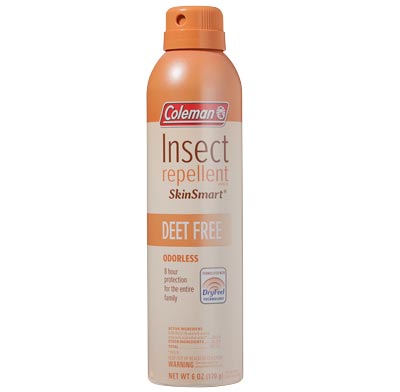 Courtesy of Coleman Insect Repellent
3. Coleman Insect Repellent
Outdoor expert Coleman has released an insect repellent that's both deet-free and odourless. Coleman's Insect Repellent SkinSmart provides complete protection against ticks and mosquitos that may carry Zika for up to eight hours. This repellent is great because it's fast drying and has a locking cap so you'll never have to deal with leaking or spilling during your summer activities.
Available at Amazon, $6.99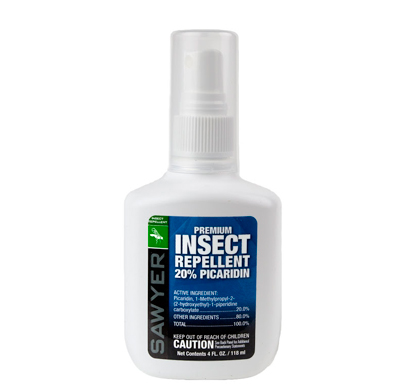 Courtesy of Sawyer Premium Insect Repellent via Amazon
4. Sawyer Premium Insect Repellent
Repellents with the active ingredient of Picaridin work very well when it comes to keeping summer insects away. Sawyer Premium Insect Repellent is very effective at keeping the Yellow Fever Mosquito away, which can transmit the Zika Virus, and ticks away for up to twelve hours and up to eight hours against biting flies, gnats, chiggers, and sand flies.
Available at Amazon, $7.99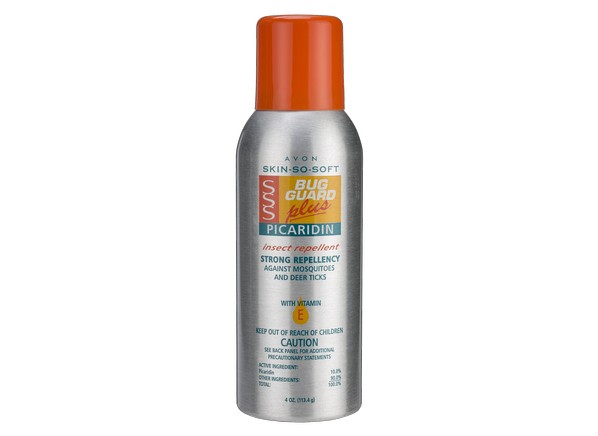 Courtesy of AVON Skin So Soft via Avon
5. AVON Skin So Soft Bug Guard
This repellent is perfect for those long summer days when you need protection for the entire family. AVON's Skin So Soft Bug Guard Plus Picaridin Aerosol Spray is strong and dependable against mosquitoes that may transmit West Nile Virus, deer ticks that may transmit Lyme disease, gnats, no-seeums, sand flies and biting midges. It's both deet and oil free and is safe for children.
Available at AVON, $16.00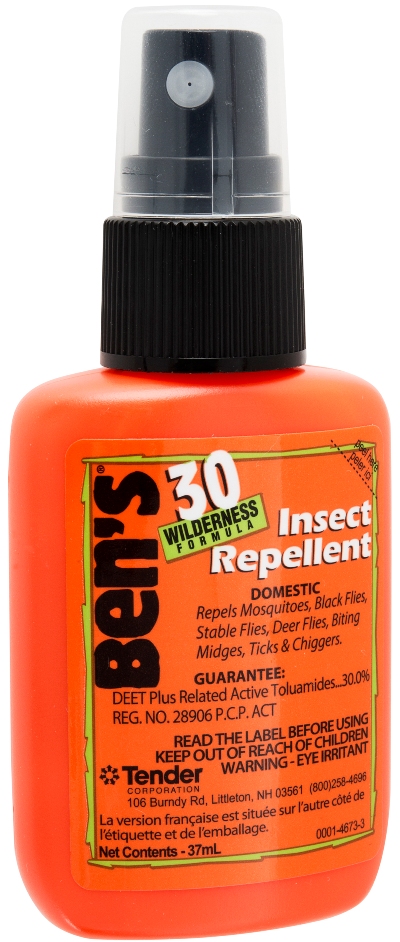 Courtesy of Ben's Insect Repellent via Amazon
6. Ben's 30% Deet Insect Repellent
Ben's wilderness formula has been tested in some of the worst bug-infested areas in the world and provides protection against mosquitos, deer ticks and other disease-carrying insects for up to 7.5 hours. Ben's repellent is gentle on skin as it uses a water-based formula, which means less evaporation and less absorption of Deet into the pores of the skin.
Available at Mountain Equipment Co-op, $4.75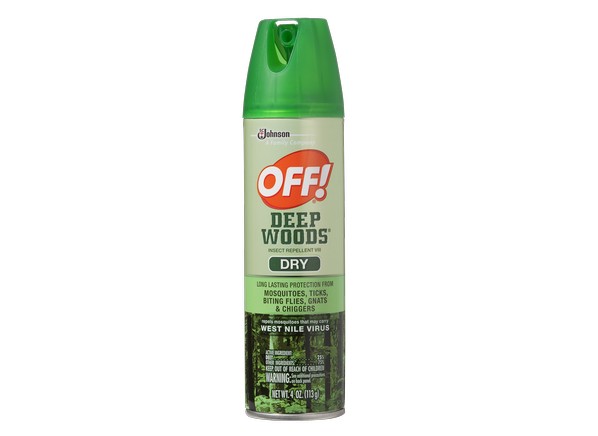 Courtesy of OFF! Deep Woods via OFF
7. OFF! Deep Woods Dry Spray
When you're enjoying the great outdoors this summer, the last thing you'll want to use is a greasy or oily repellent. That's why OFF! Deep Woods Dry repellent is ideal for those long hot summer days because it goes on dry not greasy. It uses an advanced powder-dry technology that dries on contact and feels comfortable on the skin. You won't even know you're wearing it—but the mosquitoes will.
Available at Amazon, $16.99
Tips for Applying Bug Repellent:
To ensure that you've properly applied your bug repellent, for maximum protection and to avoid spraying in your eyes or mouth and to protect against skin irritations, we recommend the following bug repellent tips:
• Only apply bug repellent to skin that is exposed or directly on clothing, never apply repellent underneath clothing.
• Never spray repellents over open cuts, wounds, or irritated skin.
• When you're spending a day in the sunshine, make sure to put on your sunscreen before applying bug spray. Make sure to refrain from using combination repellent/sunscreen products, because no convenient they may be sunscreen should always be reapplied more often than bug spray.
• When applying bug repellent to your face, spray it first on your hands, then apply to your face to avoid getting it in your eyes and mouth.
• Never let young children apply their own bug spray. Apply it to your own hands and then rub it on. Limit use on children's hands, as they often put their hands in their eyes and mouths.
• Don't spray any repellents near food, and always remember to wash your hands after applying and before eating or drinking.
• Spraying more bug repellent than required doesn't work better and can actually increase your chance of risks. Always spray just enough to cover exposed areas and only for as long as needed.
After Bite Care:
Itchy and swollen bites are a big bothersome and can really put a damper on being outdoors during the summer. Thankfully, there are some simple steps you can take to ease the itch and swelling and take care of these common bites.
1. As soon as you discover the bite, apply an ice pack or ice wrapped in a cloth to reduce swelling to help lessen irritation to the nerve endings in the skin.
2. Apply an anti-itch cream such as AfterBite, calamine lotion, or baking soda mixed with water to sooth itchy skin.
3. If you feel as if the itch is spreading all over your body, you can take a cold bath with Epsom salts.
4. If the itch and swelling still don't decrease, you should apply a topical treatment such as hydrocortisone cream directly on the bite as it will help decrease itch and inflammation.
5. Another remedy is an over-the-counter antihistamine, such as Benadryl or Reactine. These will both help decrease swelling and reduce itchiness.
6. If swelling still doesn't go down and the itch is becoming unbearable, visit your doctor for a stronger prescribed antihistamine.
Don't let the fear of potential insects and mosquitos interfere with your summer plans: sitting around the campfire, sitting on the dock, fishing or hiking. Insects are an inevitable part of summer, but if you're prepared and know how to treat your bites you'll be able to make it through summer somewhat itch free.
###
Ainsley Smith, a freelance writher, contributor for @CANPharmacyking