by Liubov Edwards - April 20th, 2017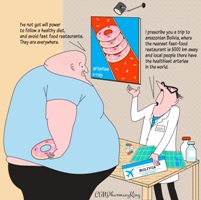 People living in Bolivian Amazon have the healthiest arteries in the world. 90% of the Tsimane people had clear arteries, which means they are not at risk of having heart disease. Even two thirds of people over 75 are have the lowest prevalence of coronary atherosclerosis of any population yet studied.
Their secret is in their diet.