Autism's Gut-Brain Connection & How to Tame it in Kids >>
Back-to-School Backpack Safety
by
Liubov Edwards
- March 27th, 2017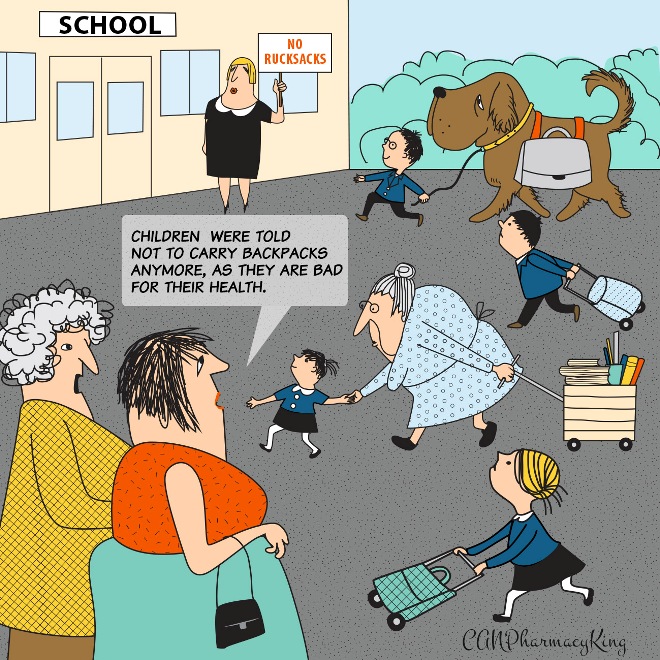 According to the latest research, trolleys are more beneficial than backpacks for schoolchildren, as they are less damaging for their backs. Most of schoolchildren are carrying a load above what is recommended.
Although both: backpacks and trolleys have their advantages and disadvantages, so parents should choose very carefully what would be the best option for their child.
Some doctors say that heavy trolley bags, when pulled, tend to turn children's spines. But if a child uses trolley, its load should not exceed the recommended amount of between 10-15% of the child's weight. At the same time, according to the research mentioned above, 85.7% of schoolchildren who use backpack feel tired and experience back pain, more often that children who use trolleys. Heavy backpacks also have negative effect on children's posture.
###
###
Liubov Edwards worked as our freelance graphic designer since 2011 for kingsblog.
Use this code to share the image on your blog or website.
Leave your comment:
Your email address will not be published. Required fields are marked with *.