<< Will FDA Approvals in 2017 Fair Better Than 2016?
How Modern Health Care is Being Revolutionized by Social Media >>
Brain Benefits from Mediterranean Diet
by
Liubov Edwards
- February 15th, 2017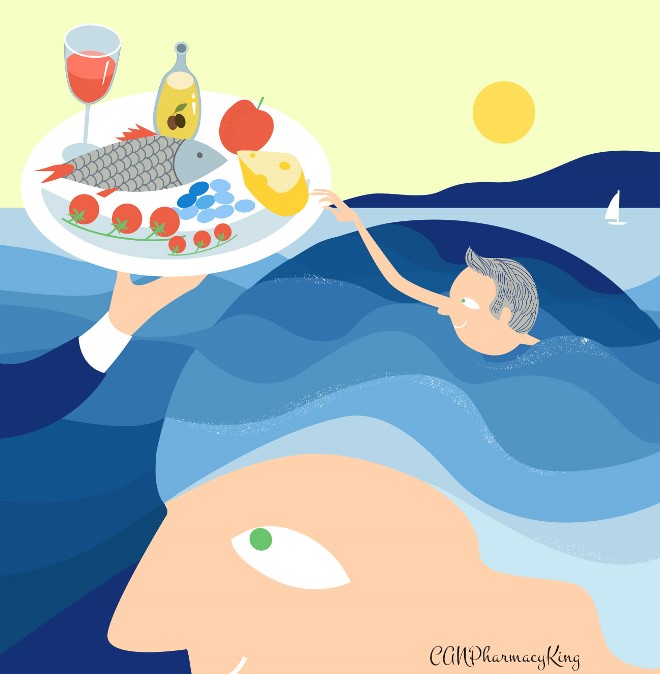 A new study reveals that following a Mediterranean diet has a positive impact on brain health in elderly people.
It is well known that brain shrinks with age and we start loosing brain cells which affects learning and memory. The Mediterranean diet includes large amounts of fruits, vegetables, olive oil, beans, wheat and rice, moderate amounts of fish, dairy and wine, but limited red meat and poultry. This type of diet helps to prevent brain volume loss and may be able to provide long-term protection to the brain.
###
Liubov Edwards worked as our freelance graphic designer since 2011 for kingsblog.
Use this code to share the image on your blog or website.
Leave your comment:
Your email address will not be published. Required fields are marked with *.