<< Reading Approved As A New RX
Got Kidney Stones? Try Roller Coaster >>
What To Put On Your 2017 Sexual To Do List
by
Carrie Borzillo
- January 30th, 2017
Now that we're about four weeks into the 2-17, you've probably already broken a few of your New Year's Resolutions. Perhaps you've already cheated on your new diet and aren't working out daily as you planned. Well, it's not too late to change your resolution to something more fun that you'll want to stick to - Have more and better sex!
Kick 2017 off with a bang with this Sexual To Do List...
Do It Daily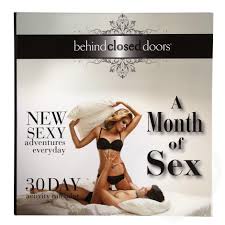 Sure, we all get tired, busy, cranky, and just don't "feel like it." But, take a 30-day sex challenge to super-charge your sex life with the help of the A Month of Sex Calendar by Little Genie. It's like one of those old-school Christmas Advent calendars, except when you peel back each day, there's a sex directive not a piece of candy waiting for you.
Here are a few examples...
Day 1: "Invite your lover to join you in the shower and then gently caress and wash their body. Using a waterproof toy, stimulate your lover while making love."
Day 13: "Massage each other with baby or massage oil and then challenge your lover to a naked pillow fight or wrestling match. The loser must grant the winner three sexual wishes."
Day 27: "Dress up in your favorite role-play costume. Describe what fantasy you can imagine and act them out one at a time. Say and do things to each other that excite and arouse, keeping within the role."
Try Tantric Sex
Every man wants to last longer and every woman wants to be orgasmic every time. This is where Tantra comes in handy. One technique used to achieve both goals is called "edging," where you get to the edge of climax, but instead of letting go and having the orgasm, you slow your orgasmic roll.
"You can either stop the sex entirely," explains Tantric Sex Coach Psalm Isadora, "or just slow it down a bit right before the orgasm builds up in your body. You want to still keep yourself in a semi-aroused state and then build it back up slowly to a fully aroused state. He'll be going from a rock hard state to semi-hard to soft and back again, and that is the goal."
For her, she can be having mini-orgasms through these waves of orgasmic feelings. "The goal is to build up this orgasmic energy back and forth - from fully aroused to semi-aroused - and ride that edge over and over until you are both ready to climax," adds Isadora.
Switch Up Your Position
Instead of trying some crazy new position that required advanced yoga to get into, consider taking your favorite tried-and-true position and putting a new spin on it.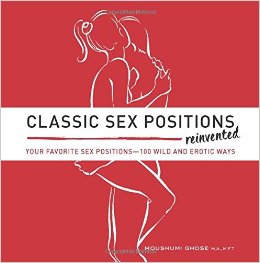 The good news is Moushumi Ghose, a licensed marriage and family therapist who specializes in sex therapy, has already done the legwork for you in her latest book, Classic Sex Positions Reinvented: Your Favorite Sex Positions - 100 Wild and Erotic Ways.
Love missionary? Try "The Butterfly," a simple twist to man-on-top. "In 'The Butterfly,' the woman sits on the edge of the bed or lies back with her legs dangling off the edge. To make penetration easier, she can bend one leg at the knee. He can kneel or stand in front of her. This is an ideal position for that must-have-you-now sex on a countertop, dining table, or desk," says Ghose.
If that's not exciting enough, the book has 99 other classic positions reinvented. The point is - do something different between the sheets this year!
Turn Up the Pillow Talk
Relationship coaches Casey and Meygan Caston, founders of Marriage365 and Naked Conversations, feel that what happens right after sex is just as important as what goes down during it. "We credit pillow talk with transforming our sex life," says Meygan.
Here's how to do it... "Have a conversation about what felt good approximately 30 minutes after sex. Affirm each other on the things that went well. Gently coach on the things that need correcting. Couples doing this will become skilled lovers. It's also a great time to introduce fantasies," says Casey.
Kiss Like a Teenager
Teens make out more because most of them are doing because they can't get into pants... As adults, and especially adults in long relationships, we forget the art of kissing. But, kissing like you're a kid again not only brings you closer, it makes you happier.
"Kiss for at least 10 seconds every day," says Casey. "When we were dating, we couldn't keep our hands off each other. But like too many couples after a few years together, our make-out sessions waned."
Adds Meygan, "Coincidentally, we found, the more we kissed, the happier we realized we were as a couple. That's because kissing prompts us to produce the hormone oxytocin – a.k.a., the 'love hormone' – and promotes intimacy and bonding."
###
Carrie Borzillo is a freelance sex/relationship writer for Mens Health, DAME & CanadaPharmacyOnline.com.
Leave your comment:
Your email address will not be published. Required fields are marked with *.