How Thyroid Disease Impacts Infertility in Both Men and Women >>
Don't Let Stroke Ruin Your Weekend or Holiday
by
Carissa
- January 3rd, 2017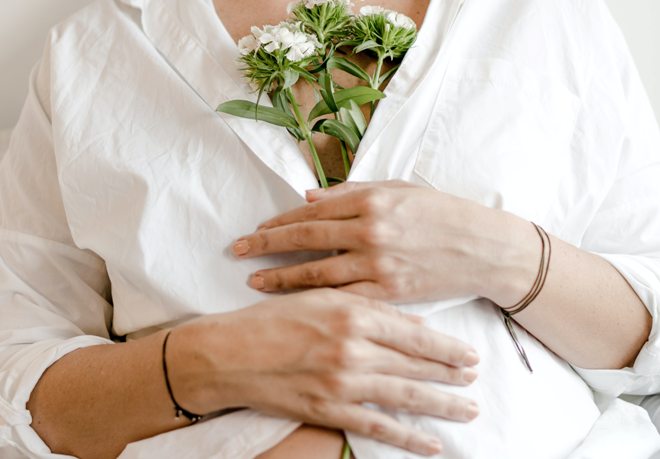 Photo Credit: by Carissa Andrews
Strokes are striking people at younger ages than ever before. While overall incidents have come down, those under 55 years old have seen an uptick in strokes. According to a study done by the American Heart Association and released in May 2016, it found between 2000 and 2010, there was a sharp 44% increase of strokes for people age 25-44. This in turn continues to support a recent 2012 study, which found the average age for a first-time stroke is dropping.
Of the nearly 800,000 people who have a stroke each year, more than 600,000 will suffer from a stroke for the very first time. Of those, nearly 130,000 will die.
High blood pressure, high cholesterol, and smoking are the major risk factors associated with stroke. Did you know that in the United States, nearly half of the population has at least one of these risk factors? But did you know both the risk of having a stroke and dying from it increase on weekends and holidays?
Weekend and Holiday Risk Factors
As it turns out, the onset of stroke for weekends and holidays, particularly for young women, has been already well documented. As the study suggests, we've known for a long time that the lifestyles of younger adults can differ widely between weekday and weekend/holidays.
1. Weekend Effect – In healthcare the weekend effect is a well-documented concern that can play a role in all kinds of medical issues, including stroke. It's been found that stroke patients who receive treatment on weekends have worse outcomes overall due to less urgent treatment and fewer medical providers on the scene.
2. Smoking – On its own, smoking is a stroke risk, regardless of what day of the week it is. Studies have shown that smoking tends to increase more during weekdays, than weekends. However, because frequency and amount matter—this translates to greater overall risk.
3. Consumption Indiscretions – Holiday get-togethers often lead to indiscretions when it comes to indulging in overeating or drinking—both of which are linked to an increased risk in strokes.
4. Holiday Stress – While the holidays are meant to be a fun time, family stresses can translate to an increase in cortisol production and higher blood pressure. This in turn increases the risk of both heart attack and stroke.
5. Cold weather – Cold weather holidays, when combined with some of the other risk factors, can pose a problem. Because blood vessels construct in cold weather, increasing blood pressure it puts a strain on the heart. Blood clots also more readily form. So be careful shoveling snow before holiday guests arrive.
6. Daylight - Lack of daylight has also been known to increase the levels of stress hormones in the body. The months of December and January are particularly tricky, so it's wise to reduce other risk factors and try to get as much sunlight as possible during these months.
7. Lapses in Medication – Weekends and holidays often have many competing interests all vying for your attention. Because of this, lapses in medications can occur. For people already prone to strokes, this can pose a very big problem. Be sure to set times and always take your medications when and how they're prescribed.
FAST: Recognize the Signs of Stroke
Strokes can be treatable, especially if you act fast. The American Stroke Association teaches the acronym of FAST and it's a good one to remember. The hope is to give people the tools to help spot signs of stroke and take immediate action. Let's take a closer look:
• F—Face drooping. Pay particular attention to the symmetry of a person's face. Ask the person to smile. Does one side of the face droop? Is their smile uneven? Ask if their face feels numb.
• A—Arm weakness. Ask the person to raise both arms. Does an arm drift downward? Ask them if one arm is weak or numb?
• S—Speech difficulty. Ask the person to repeat a simple sentence, like "The sky is blue." Listen carefully to the words. Is the sentence repeated correctly? Is their speech slurred or hard to understand?
• T—Time to call 911. If someone shows any symptoms of facial drooping, arm weakness, or difficulty speaking, call 911 and get the person to the hospital immediately. It's important to check the time so you'll know when the first symptoms appeared, and be sure to get to the hospital, even if symptoms appear to go away. It could save their life.
New Medications
Depending on whether you're looking to prevent stroke, or treat one, there are a couple of new medications to consider. Let's have a look:
1. Aggrenox – This medication is a combination drug that mixes together both aspirin and dipyridamole. The combinations work to both reduce inflammation and keep blood clots from forming. Aggrenox is best used to treat TIAs or "mini-strokes."
2. Coumadin – Also known by its generic name of warfarin, this medication is an anticoagulant (blood thinner), which works by reducing the formation of clots in the blood. It can, however, increase your chance of bleeding and must be taken promptly every day.
3. Plavix – Most people have heard of Plavix before, as it had a very effective marketing campaign when it originally was released. However, it also can go by its generic name of clopidogrel. This drug helps to prevent blood platelets from binding and turning into a clot.
If you're concerned about your chances of having a stroke, work toward reducing your risk factors. This includes taking extra precautions during weekends and holidays. Start by drinking less, keep your cholesterol and blood pressure low, and quit smoking. Then, talk to your doctor about their recommendations for next steps. If you've already suffered from a heart attack or stroke, it may be wise to get on a daily medication. Whatever your doctor may prescribe, be sure to take everything as directed.
More studies are sure to be needed to verify the association between holidays and weekends with increased risk of stroke. In the meantime, the evidence suggests we need to be more aware of how certain days can increase our risk. The biggest impact you can have when it comes to stroke awareness is not to wait in seeking medical attention. Overlooking symptoms because you're worried about what others might think, or trying to postpone doing anything is the worst thing you can do. If you suspect the onset of a stroke for yourself or someone you care about, seek help immediately.
###
Carissa Andrews is a freelance writer, graphic designer, and author. You can learn more about her at her website.
Leave your comment:
Your email address will not be published. Required fields are marked with *.