Exclusive Offers on Tadalafil from Mylan Canada >>
Could Bee Venom Cure Arthritis?
by
Liubov Edwards
- November 5th, 2016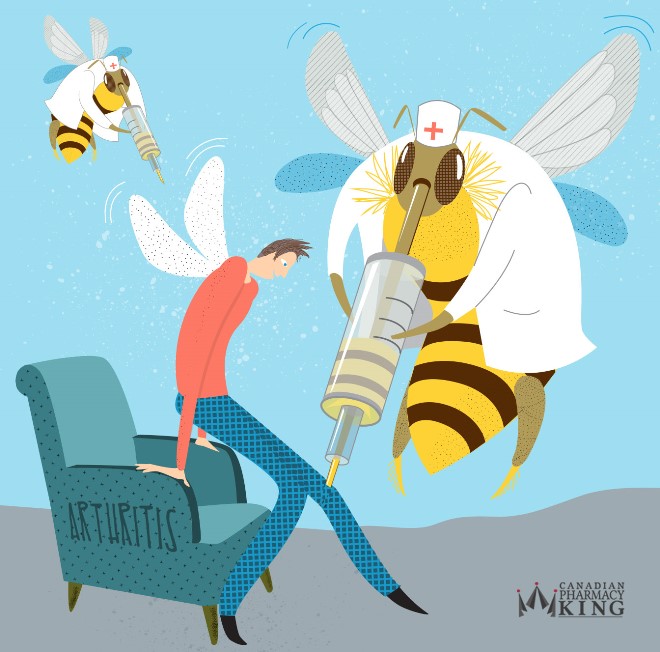 Millions of arthritis sufferers can get help from an unexpected source: bees! Bee venom injected straight into painful area has a powerful anti-inflammatory effect that halts the destruction of cartilage. The pure venom injections have been tried before, but it trigged potentially life-threatening allergic reactions in patients. But recently scientists have developed tiny nanoparticles and because they are so small, once they are injected into the knee they are more likely to find their way into damaged tissue. The injections can be used to treat injuries and also elderly patients who have been suffering of arthritis and osteoarthritis for a long period of time. The new treatment does need more testing, to understand if it can work on any type of arthritis, otherwise a new drug "Otezla" can be used very successfully as a psoriatic arthritis treatment.
SEE ALSO: Arthritis & Anti-Inflammatory Medications
###
Liubov Edwards worked as our freelance graphic designer since 2011 for kingsblog.
Use this code to share the image on your blog or website.
Leave your comment:
Your email address will not be published. Required fields are marked with *.