<< Are Back to School Blues Really a Thing?
Barcoding to Cope with Leukaemia >>
The Most Embarrassing Questions About Viagra - Answered!
by Rich Cooper - September 12th, 2016
You've definitely heard of it, and hopefully you don't need it, but have you ever wanted to know more about Viagra? There are some misconceptions and a few facts that everyone should explore.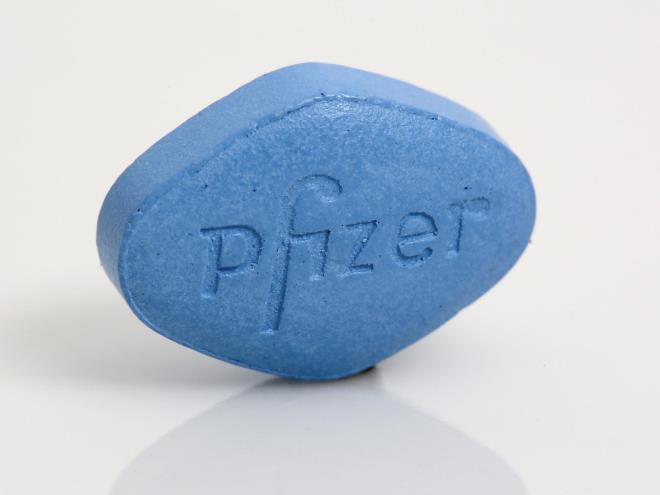 Photo Credit: Tim Reckmann
What is Viagra?
Viagra is a trade name for sildenafil, a medication that primarily helps men with erectile dysfunction (ED), as well as pulmonary hypertension. Viagra is produced by pharmaceutical company Pfizer and comes in little blue pills.
How does Viagra work exactly?
If you remember your high school sex ed, you'll know that the way an erection works is that, when aroused, a man's penis fills with blood and becomes enlarged. Often ED is due to an issue with getting blood into the penis. At it's simplest, Viagra helps increase the blood flow to and relaxes the muscles of the penis.
A common misconception with Viagra is that you take the pill and in a few minutes you suddenly have an erection - not so. In order to have an erection aided by Viagra, the man still needs to be sexually aroused. So if the difficulties stem from the man simply not being aroused, unfortunately Viagra will not be able to fix that. In those instances, it's recommended that you and your partner attend couples counselling.
SEE ALSO: 13 Incredible Viagra Facts
Additionally, it may not just be as simple as taking one pill. You may need to take a couple before sex to get enough sildenafil into your system before you successfully have an erection, which usually occurs in about 30 minutes to an hour. Always consult your doctor or healthcare professional who can advise you on the proper course of treatment.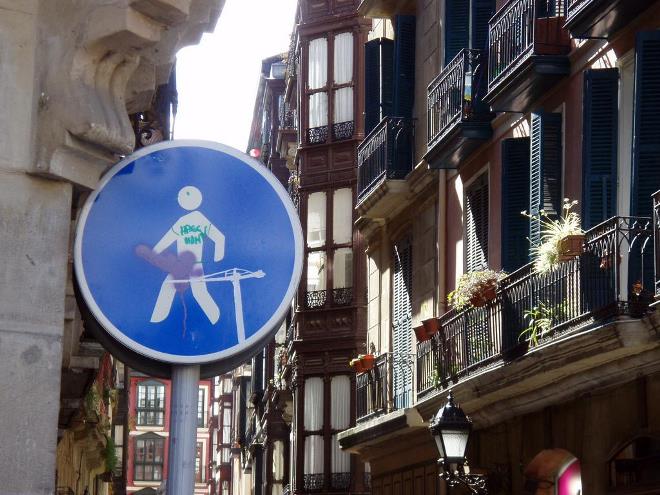 Photo Credit: Daniel Lobo
How do I know if I need Viagra?
You'd think that it'd be a pretty straightforward answer, but having a hard time getting an erection doesn't immediately mean that you need to reach for the blue pill. Erectile dysfunction can be the product of a number of health conditions, usually one of the following:
● Vasculogenic (issues affecting the flow of blood to the penis)
● Neurogenic (issues affecting the nervous system)
● Hormonal (issues affecting hormone levels)
● Anatomical (issues affecting the physical structure of the penis)
The only safe way to know if you need Viagra is to consult your doctor - never self-prescribe. If you or your partner are struggling with erection problems, remember that ED is a symptom of another problem, and working out how to treat that problem will help treat the symptom. There are many potential reasons for ED, from high blood pressure to diabetes, which is why it's so important to get checked out, as your struggles downstairs could be indicative of a problem elsewhere.
When shouldn't I take Viagra?
Viagra is a very safe drug, generally speaking, however there are some cases where you should absolutely not take it. Crucially, if you are taking any medicines that contain nitrates (such as nitroglycerine, commonly taken for chest pains due to heart disease) you absolutely must not take Viagra. Check with your doctor to see if Viagra will have any adverse effects when taken with any other drugs that you may be prescribed.
I'm a young man, surely I don't need Viagra?
Viagra is commonly associated with older men, and it's true that it is mainly consumed by the over 50s, but ED can strike at any age, with some men in their 20s requiring assistance. There's no medical reason why anyone over 18 shouldn't take viagra; the hope, of course, is that you will never need to take it, but if you think you may need assistance, don't discount it.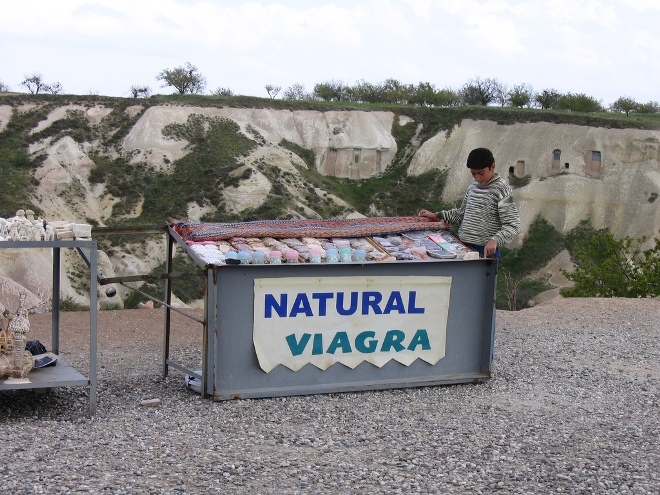 Photo Credit: Julian Fong
Can I take herbal Viagra instead?
Let's clear something up: there is no such thing as 'herbal' Viagra. Viagra is trade name for sildenafil, which is also sold under other brand names, but anything claiming to be 'herbal' Viagra is not approved by the FDA and will not contain sildenafil. Many of these drugs are untested and unsafe and should not be treated as a credible replacement for Viagra.
It is true, however, that you can buy generic sildenafil that do not carry the Viagra brand. These are cheaper and still contain the active chemical that helps treat ED. Consult your doctor before making a purchasing decision to see which is right for you.
What if I get an erection that lasts too long?
A rare but serious side effect of Viagra is a priapism (an erection that lasts longer than it's supposed to). If you experience an erection that lasts longer than four hours then you must go to the Emergency Room immediately. Not only is it extremely painful, but having an erection for so long can cause lasting damage to your penis. The blood trapped in your penis loses oxygen, which can cause lasting physical damage to your penis and potentially further erection problems.
Does my partner's need for Viagra mean he's not attracted to me?
Not at all. In fact, it very likely means that he's incredibly attracted to you and wants to show it properly. If your partner was (sadly) not attracted to you, Viagra wouldn't be able to fix the issue as it requires the man to be sexually aroused in order to have an erection.
There is a certain degree of stigma around Viagra, but there is absolutely no shame in needing an extra hand. About 5% of 40-year-old men have ED - that's about 170 million people. Viagra is one of the best known drugs in the world for a simple reason: it works. A little blue pill has helped get millions of relationships back on track, so there's absolutely no reason to feel any embarrassment if you or your partner needs to take it.
###
Rich Cooper is a lifestyle and freelance writer from Greater London for @hexjam and CanadianPharmacyKing.com