<< Is Your Morning Coffee Killing Your Probiotics?
Can Being Having an Acidic pH Cause Disease? >>
Gene Therapy or Doping?
by
Liubov Edwards
- August 18th, 2016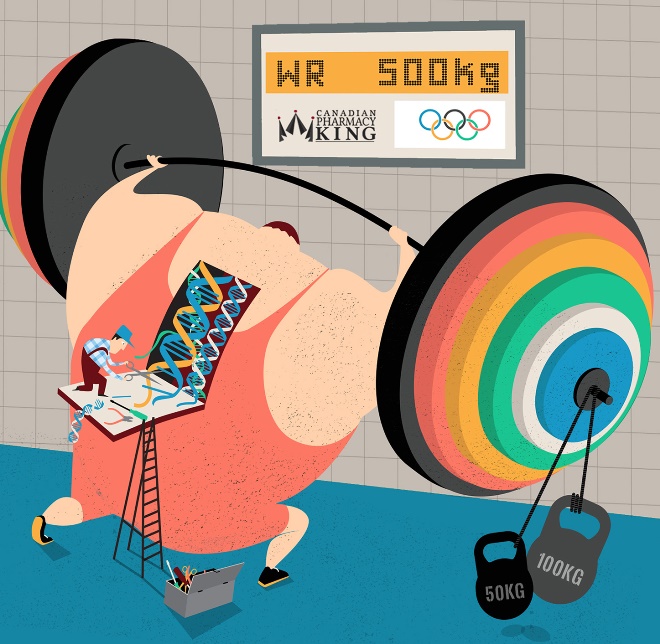 Doping in sport is a very controversial topic. But is modern sport with amazing results possible without any kind of doping?
A new, more complicated type of doping is promised to be a doping of the future - gene therapy. It involves adding extra genes, whose sequence differs from a person's own version of these genes which stimulates the production of red blood cells. Another type of doping is the gene editing technique known as CRISPR which makes possible subtle altering a single DNA letter. It will be much harder – and much more expensive – to detect such changes and show they are due to doping. Probably legalization of controversial doping could make things simpler? In fact some kind of gene doping could even make athletes healthier. Gene therapy for muscles can help athletes to avoid traumas and injuries. Also the more effective performance of athletes would attract more people to watch sport, particularly the Olympics.
SEE ALSO: 5 Reasons We Love the Winter Olympics
###
Liubov Edwards is an illustrator and graphic designer from Falmouth UK; she has been worked for Canadian Pharmacy Online Kingsblog since Dec 2011.
Use this code to share the image on your blog or website.
Leave your comment:
Your email address will not be published. Required fields are marked with *.