<< The Surprising Thing Linked to Hypertension
Beware the Dangers of Vaping >>
Summer Swap: Delicious Cold Versions of Your Favourite Warm Drinks
by
Ainsley Smith
- July 25th, 2016
As summer temperatures continue to rise, you'll find that you're swapping your long sleeves for tank tops and your jeans for shorts. But what are you supposed to do about your favourite warm beverages like coffee and tea?
And while former studies have found that drinking warm beverages on a hot day can increase the rate at which you sweat, which will then help you cool down faster, the World Health Organization (WHO) revealed earlier this month that hot beverages are actually 'probable' cancer triggers. This includes hot drinks like coffee, tea, and maté.
This news was discovered by the group's International Agency for Research on Cancer (IARC), which is made up of 23 scientists from 10 countries, who reviewed roughly 1,000 studies that investigated a connection between high-temperature beverages and their potential links to cancer. The evidence revealed that consuming high-temperature beverages that include anything above 149F (65C) is linked to higher risk of cancer of the esophagus.
But rather than avoiding these beverages all together, we should look at different ways to enjoy them especially during the warmer months when our need for thirst quenchers is at an all-time high.
Here are some of refreshing cold counterparts to our favourite hot beverages.
Perfect Iced Coffee:
When it comes to iced coffee, you can always find amazing options in cafés and coffee shops, but as always, nothing beats the homemade version — both taste and money wise. In order to get perfect coffee shop worthy iced coffee, all you need to do is brew a pot of your favourite coffee the night before to let it reach room temperature. Or, if you want instant goodness you can add ice and whip it up any time of the day. What really makes this recipe taste like the real thing is the simple syrup. This gives it a light sweet taste exactly like you would find at a coffee shop.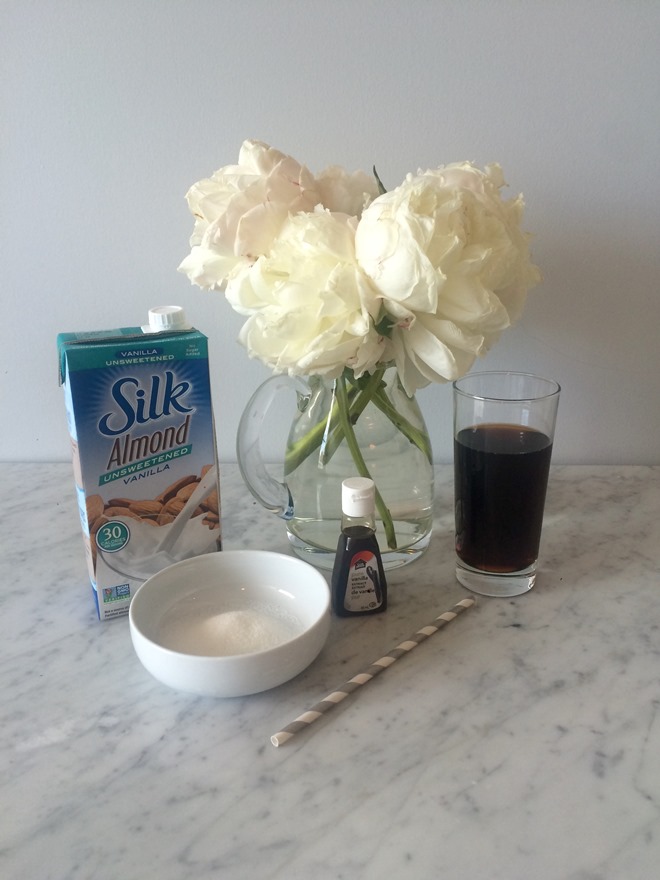 Photo Credit: by Ainsley S.
Ingredients:
-1/2 cup sugar
-1 cup water
-1/2 teaspoon vanilla extract
-1 cup coffee, at room temperature
-2 tablespoons of milk or almond milk, or more to taste
-Ice cubes
Directions:
-To make the simple syrup, you must combine sugar and 1 cup of water in a small saucepan and stir over medium heat
-Continue stirring until the sugar has completely dissolved
-Let the mixture cool and then stir in vanilla extract; set aside
-Poor room temperature coffee over ice and add the milk or almond milk
-Stir in simple syrup to taste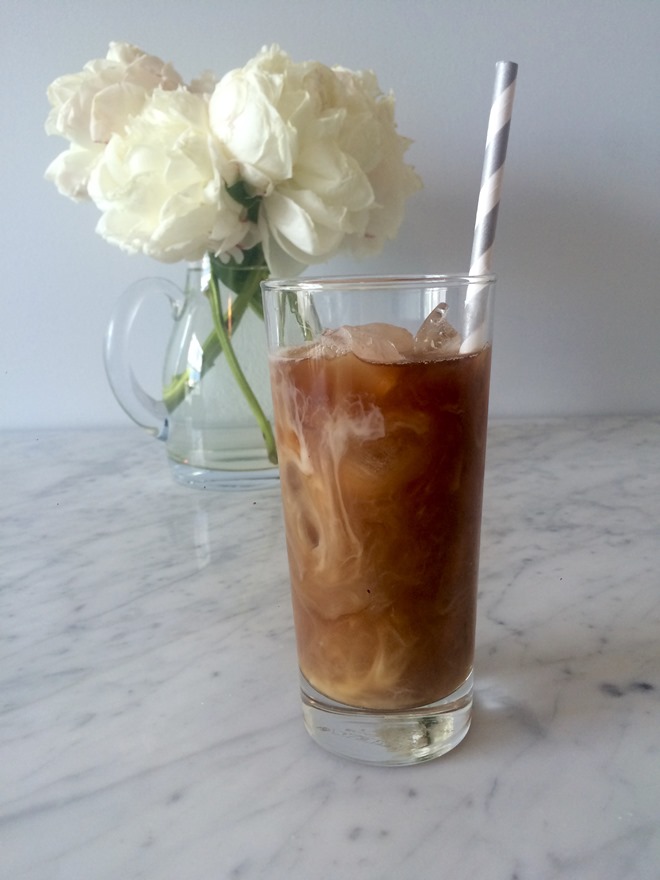 Photo Credit: by Ainsley S.
Green Tea Smoothie:
This green tea smoothie recipe will quickly become one of your favourite year-round drinks. The green tea is filled with so many healthy properties and antioxidants that will leave you feeling refreshed and recharged without making you feel jittery like you would with coffee. The added spinach is a noted muscle builder that's a rich source of plant-based omega-3s and folate, which help reduce the risk of heart disease, strokes, and osteoporosis. Finally, the pineapple is the perfect addition and is bursting with tropical sweetness and comes with a host of benefits for your skin, hair, and health — which includes strengthening bones, improving respiratory disease, and fighting against infection. Together, these three powerful ingredients help clear out the cobwebs and give your body a much-needed burst of energy that can help improve focus and concentration.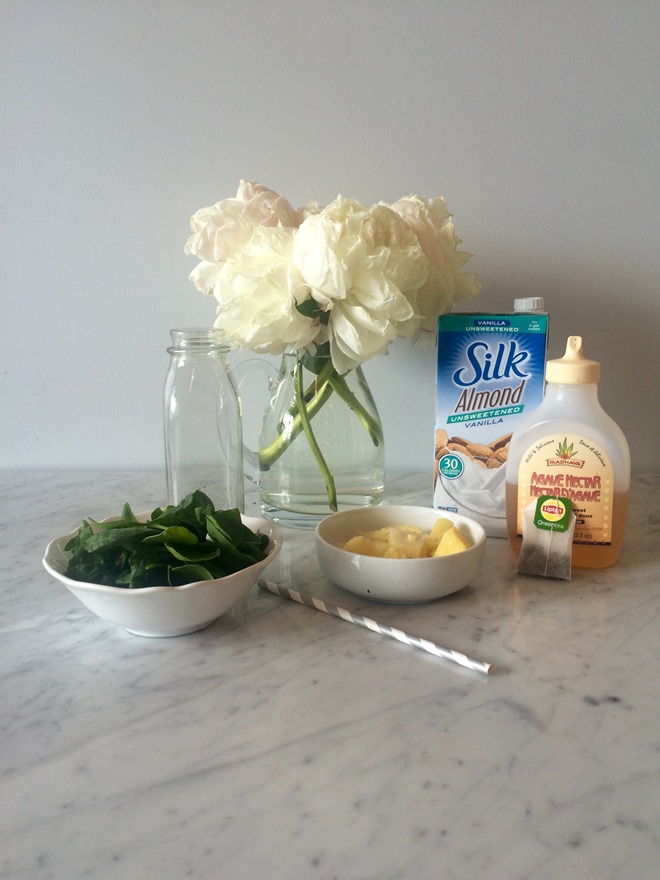 Photo Credit: by Ainsley S.
Ingredients:
-Ice Cubes
-1 cup fresh pineapple
-1 cup room temperature green tea
-1 tablespoon agave nectar
-1/2 cup unsweetened vanilla almond milk
-1 cup spinach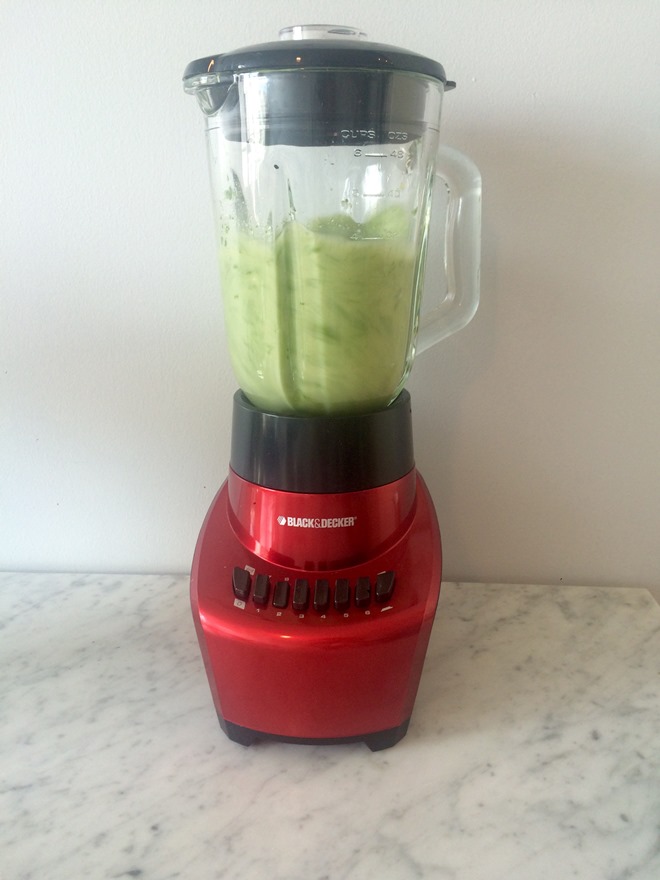 Photo Credit: by Ainsley S.
Directions:
-Make a regular cup of steeped green tea. Let it cool and reach room temperature
-Add cooled tea to a blender and add the almond milk. You always want to add the liquids to a smoothie first
-Add the pineapple and ice next. These ingredients will act as your base and will add the creamy smoothie texture
-Next, add the spinach but make sure to tear it into smaller pieces depending on the power of your blender
-Add the agave nectar
-Blend all ingredients together until you get an even consistency and the lumps are smoothed out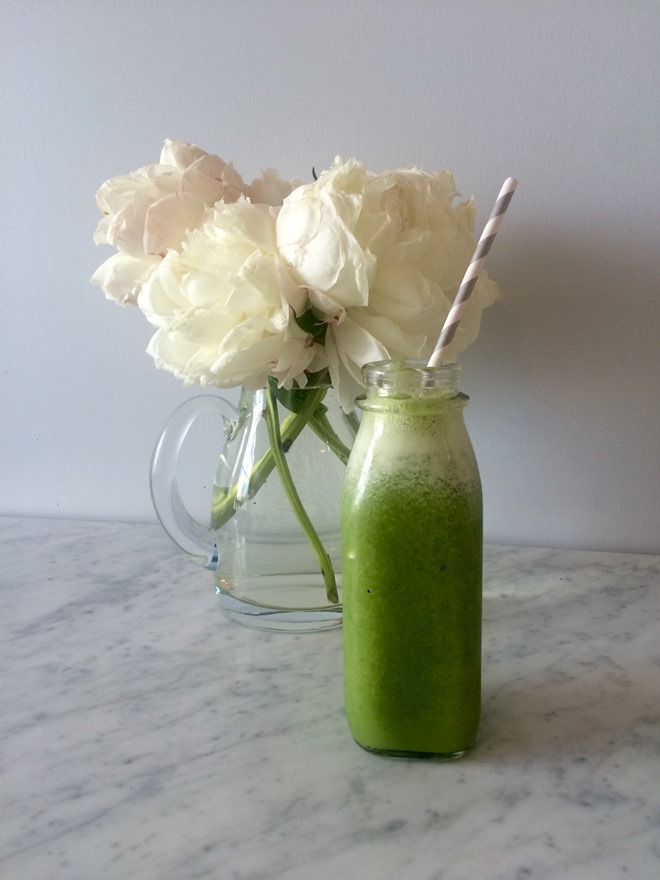 Photo Credit: by Ainsley S.
So rather than giving up your favourite hot beverages this summer, take advantage of these delicious updates. You and your wallet can thank us later.
###
Ainsley Smith, a freelance writher, contributor for @CANPharmacyking
Leave your comment:
Your email address will not be published. Required fields are marked with *.