<< 6 Dangerous Summer Diets To Avoid
Where the US Presidential Candidates Stand on Health Care >>
Tailored Pharmacy
by
Liubov Edwards
- June 16th, 2016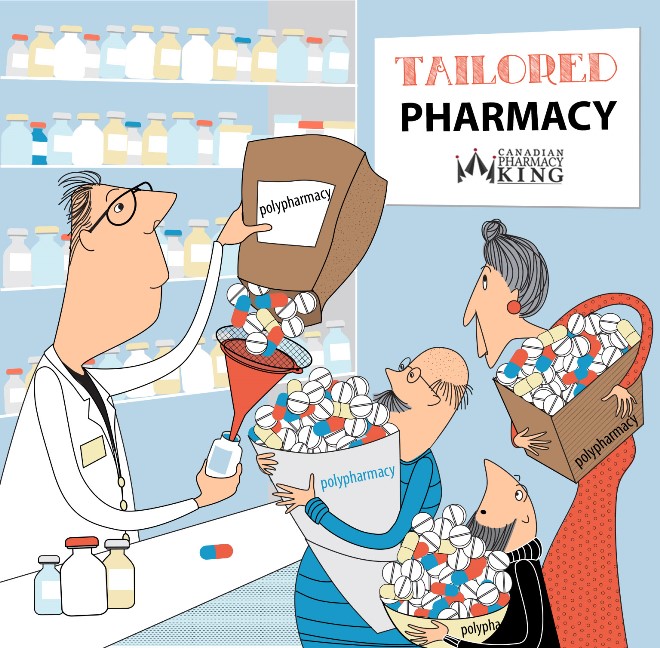 Statistically 47.5% of people aged over 65 use five or more medications, including prescription drugs, over-the-counter remedies and dietary supplements. Over 58% of them were taking at least one medication that they do not need. Also inappropriate use of several medicines can be both wasteful and dangerous. Often these patients are prescribed medications from multiple prescribers, especially if they suffer from multiple chronic conditions and their doctors may not be aware of all the medications they use.
Older people, as they become more frail, are very sensitive to the doses and treatments, especially those with dementia. They are confused and forgetful about their medication. But what can be done to resolve the polypharmacy situation? Some European countries already has been working on that. Pharmacists were trained to provide structured counseling (talks at the counter and telephone consultations) and drug therapy to their customers. Also the pharmacist has regular medication overviews and communicates to other health professionals, formulating a personalized monitoring plan for each customer. As a result, the counseling community pharmacist has become accepted as a key member of the health care team and essential to good preventive care.
###
Liubov Edwards worked as our freelance graphic desginer since 2011 for kingsblog.
Use this code to share the image on your blog or website.
Leave your comment:
Your email address will not be published. Required fields are marked with *.