<< Virtual Reality is About to Redefine Yours
Burial Options that Don't Destroy the Planet >>
The Danger of Sleepwalking
by
Liubov Edwards
- April 21st, 2016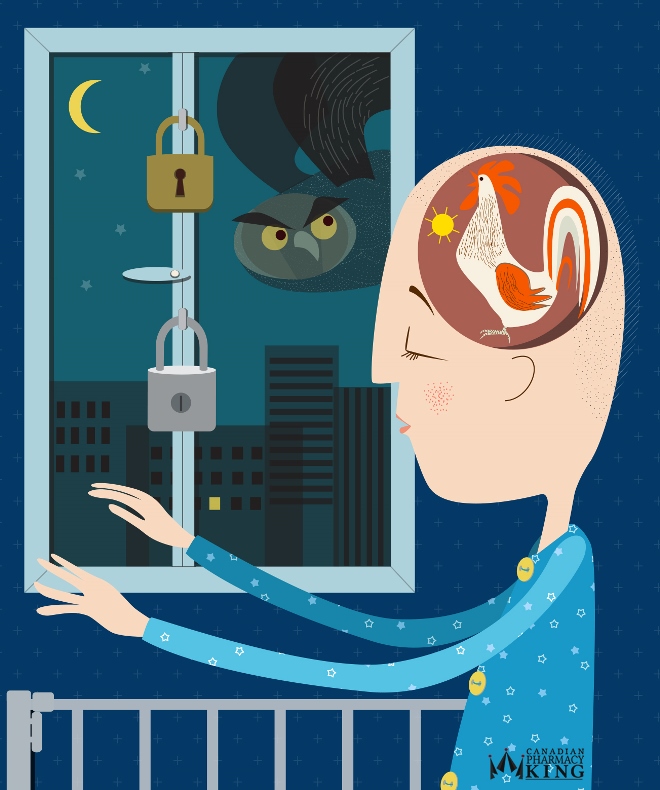 Sleepwalking is an abnormal disruptive behaviour that occurs during sleep, most commonly seen in small children, but there is 2.5% of adult population who are also affected.
The cause of sleepwalking is not well understood and is not considered as a serious medical or psychiatric problem, but consequences of sleepwalking can be quite dangerous.
Sleepwalking can be caused by alcohol, fever or illness, pregnancy, fatigue, bladder fullness, emotional stress, childhood separation anxiety and some medications.
If there is a sleepwalker in the house, prevention safety measures should be taken. They include:
- Locking windows and doors leading outside;
- Removing dangerous objects from the bedroom, including mirrors and floor obstructions;
- Installing a bedroom door alarm;
- Installing a toddler gate on the top of the stairs.
###
Liubov Edwards is an illustrator and graphic designer from Falmouth UK; she has been worked for Kingsblog since Dec 2011.
Use this code to share the image on your blog or website.
Leave your comment:
Your email address will not be published. Required fields are marked with *.