<< Is Your Job Hurting Your Heart?
Syrian Refugees and Posttraumatic Stress Disorder: A Major Concern >>
Discount Nasacort Over-the-Counter
by CANPharmacyKing - April 1st, 2016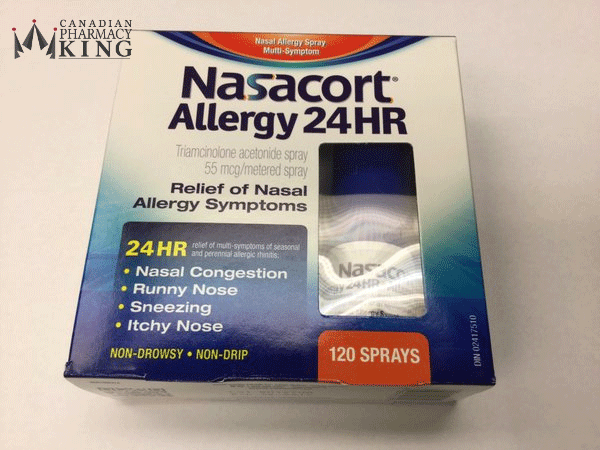 We currently stock brand Nasacort Allergy 24HR comes from Canada manufactured by PharmaScience. Nasacort Allergy 24HR is available in two strengths: 55 mcg/60 dose (QTY 1, QTY 2) and 55 mcg/120 dose (QTY 1, QTY 2).
Nasacort Allergy 24HR is a spray provides 24-hour relief of allergy symptoms such as irritation, itching, redness, running nose, sneezing, swelling, and nasal congestion. It is the first intranasal steroid (INS) made available Over-the-Counter. Triamcinolone is a corticosteroid offers more complete relief than an antihistamine.
Order Nasacort with credit card online or call our customer service representative at toll free: 1.877.745.9217
###
Leave your comment:
Your email address will not be published. Required fields are marked with *.