Burial Options that Don't Destroy the Planet
by
Carissa
- April 25th, 2016
Carissa Andrews is an passionate author and freelancer from Minnesotan with a focus in creative writing for online pharmacies Canada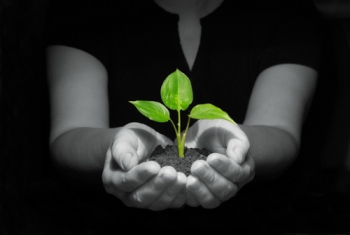 by Pakhnyushchyy, despositphotos.com
Throughout the ages, humanity has been both fascinated by death and simultaneously scared to face it. As we enter an era of unprecedented world population numbers, we're being forced to face the questions we have not only of death, but also what to do with our bodies when we die. While some may find this topic a tad morbid, I believe it can be a beautifully natural process when we look upon it with reverence and humility.
Preserving the bodies of our loved ones has a deep history in our humanity. In fact, most of us are probably aware of how Ancient Egyptians would mummify their dead, built elaborate tombs for their kings, held massive rituals, and wrote extensive incantations and spells to help a soul on its way through the underworld. However, Egypt is not the only place you'll find this. There are similar processes throughout the ages and across various cultures. The first known culture to mummify their dead is thought to be the Chinchorro culture of ancient Peru, as early as 5000-6000 BC.
While still relatively young in comparison, the embalming process we know today began in the 1860's. With its advent came the goals in mind of sanitization, presentation, and preservation – or restoration, when necessary. Instead of eternal preservation, the emphasis of modern embalming has been placed more on a successful viewing of the body for those who are grieving. After all, even a traditionally embalmed body will decompose eventually. Through the embalming process, it's been stated mourners can view the body without having to deal with any of the natural decomposition that occurs in the first few days.
The biggest problem with the current funeral process is the embalming fluid itself. The fluid typically consists of formaldehyde, a well-documented carcinogen, and methanol, which is a neurotoxin. The combination of these with other chemicals create a toxic combination as they leak into the ground, contaminating the environment in and around the cemeteries.
"I've often worried about the environmental impacts the fluid may one day have on our planet, but until recently, there weren't many other options available," said Bob P., director of a local funeral home here in central Minnesota. He also hopes one day in the near future, more environmental options become available to small, family-owned funeral establishments like his.
Interestingly, 95% of bodies don't even need the embalming process because they pose no health or visual threats. Since most bodies are buried within five days, it isn't even needed for preservation. With tens of millions of people dying on the planet each year, why would we want to contaminate acres upon acres with a carcinogenic fluid that's harmful to plant life, and a neurotoxin to human and animal life? I think most of us would answer: We don't. Instead, it ultimately comes down to the simple and destructive admission of, "It's what we've always done." In coming years, that answer won't hold water, as we continue becoming more conscious of those we share the Earth with and the generations yet to come.
To make matters more complicated, switching to cremation isn't necessarily any better. The dangers posed through the cremation process can produce dangerous mercury and particulate emissions into the atmosphere as the vaporization process disintegrates amalgum dental fillings, among other things. In addition, because of the high heat used to fully incinerate a body, the levels of carbon dioxide released into the atmosphere is also staggering. So while traditional burial is polluting the ground, cremation is polluting the air.
At this point, you may be asking yourself, if the traditionally held funeral practices are polluting our environment, what alternative options are available? Well, it may not be all that surprising, but in most countries including the United States, you can opt out of the system in place by having an at-home funeral. While at-home funerals are not as common, they are on the rise due to a number of reasons; including both financial and environmental.
One of the dilemmas with at-home and DIY funerals has to do with state and local regulations. It isn't as easy as just burying a loved one when they pass. There are still proper procedures that need to take place, like acquiring a death certificate and having your land surveyed for a private cemetery. You must also check with local county or town clerks to make sure there aren't any zoning issues, either. Here in Minnesota, because burial option availability has risen, there's even a manual published by the Minnesota Department of Health to discuss the options.
I have to admit, aspects of an at-home funeral are appealing to me and it's definitely something I plan to look into further for my own personal burial plan. One of the unique ways I feel an at-home funeral trumps a traditional one, beyond simply the environmental aspects, has to do with the way family members can participate in the rituals of moving a loved one on. In a sense, it brings meaningfulness to the family members who prepare and stay with the deceased, and it instills a sense of finality many of us crave when a loved one passes. That connection, to the cycle of life, to the way we contribute to the earth in both life and death, is something our society has lacked for a long time. It would be nice to see a shift toward more meaning and mindfulness.
Green Options
While it may seem like there are only the two options of traditional or home burial, there is a rising movement stirring within the funeral industry to provide environmentally friendly alternatives. My generation has taken environmental causes to heart, which is why I believe we'll continue seeing innovations in the way we do everything. Gone are the days when the status quo continues unquestioned because there are serious problems that need to be faced head on. Instead, in a sense, we're beginning to return to the mindset that we are of the earth and it's okay to return to the earth.
Joe Sehee, founder of the Green Burial Council (GBC) and CEO of the Green Burial Council International has stated, "Green burial may sound like another trend of the eco-chic, but it's actually the way most of humanity has cared for its dead for thousands of years."
Bio Urns
One of the ways we can make cremation more environmental, beyond having more energy efficient systems, is by opting for environmental urns. Bio urns like
SpiritTree
, help turn a loved one's ashes into a tree, so they can live on in a new way. I don't know about you, but I'd love to see more of this. Who wouldn't want to visit a forest instead of an overly manicured lawn with tombstones?
This company has a unique way to also bring you back to life as a tree. Not only do they have a smaller capsula for cremated individuals, like SpritTrees, but larger ones as well for a full body. Individuals are placed in the fetal position and "buried as a seed in the earth."
Eco friendly caskets
To truly have a green burial, it also involves making better choices in the products we're buried with, including casket choices for those who go that route. This means, eliminating metal, concrete, and other non-biodegradable casket materials.
(UDP) Another eco-friendly option to consider is what the UDP is proposing; creating a new ritual and solution via composting our deceased. We all decompose, whether it's right away or months later. The only difference is whether or not our decomposition is helping or harming our planet.
The fear of death is certainly one that's been around for a long time, and surely won't be going away anytime soon. However, in my humble opinion, when humanity comes full circle and consciously begins to participate with the natural cycles of life and death, we will have already begun the process of overcoming that fear. There are so many choices and new options available to us now, and I'm sure those options will continue to grow throughout my lifetime. We have a special opportunity during this time in history to make a difference, and the choices we make in death are the final act of grace we can bring to a life lived in unity with the planet.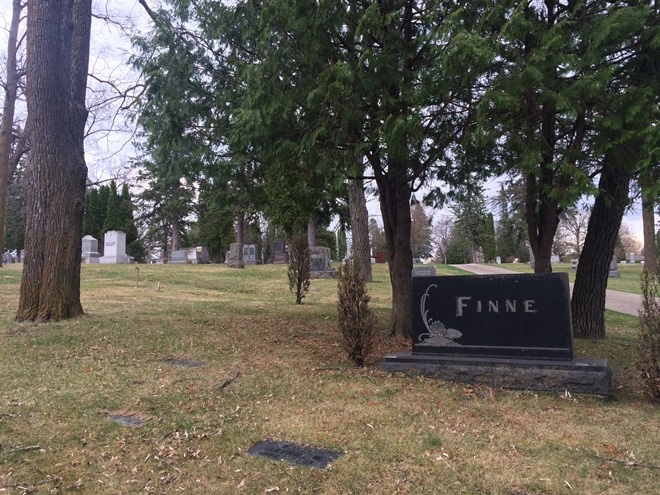 Photo Credit: Carissa Andrews
###
Comments:
Bonsai Tree Gardener says at 2017-10-26 11:42:16
Have you ever thought about writing an ebook or guest authoring on other websites? I have a blog based on the same topics you discuss and would really like to have you share some stories/information. I know my audience would enjoy your work. If you're even remotely interested, feel free to shoot me an email.
Bonsai Tree Gardener http://www.bonsaitreegardener.net/12-trees-that-will-blow-your-mind
Leave your comment:
Your email address will not be published. Required fields are marked with *.