<< Dangerous Business: Death by Selfies
Depressed? Try Fish Therapy >>
CPK Launches 2015 Halloween Photo Contest with $100 Prize Giveaway
by CanadianPharmacyKing - October 16th, 2015
Ready for fun this Halloween! Submit a photo of your decorations, or happy Halloween time, including yourself, your family, or your pets in costume or any pumpkin carvings (via Instagram, Twitter, or Facebook) for a chance to win. One lucky winner will receive a $100 in-store credit.
Express yourself or your family in Halloween theme, be creative and post your photo Oct 16- Oct 30. Follow @CANPharmacyKing on Instagram, Twitter, or Facebook.
Join our Halloween Photo Contest with #CANPharmacyKing! It's easy as abc, just send us your photo!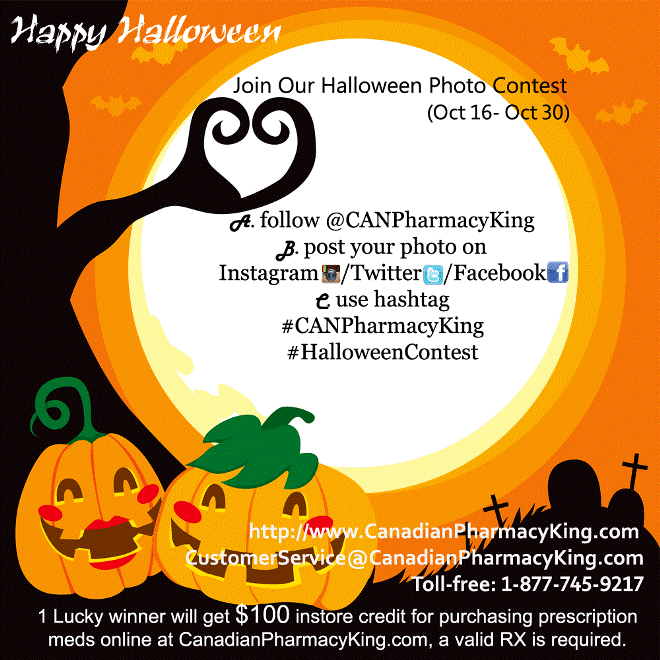 ###