<< Disciplining Someone Else's Kid: Yay or Nay?
Now's the Best Time To Talk To Your Kids About Abduction >>
A Pill or A Gas Mask?
by Liubov Edwards - October 2nd, 2015
Any radiation exposure can have terrible and often lethal affect on human's body. Not many people keep gas masks at home in case a nuclear incident happens. Luckily a new breakthrough has been reported, which means that soon we can have a single pill or injection that can protect human's body from potential lethal effects of radiation. The researchers from the University of Texas Medical Branch at Galveston discovered that a regenerative peptide drug known only as TP508 can protect against radiation-induced destruction of the gut lining if it's injected up to 24 hours after radiation exposure. It appears to significantly increase survival and deadly mortality.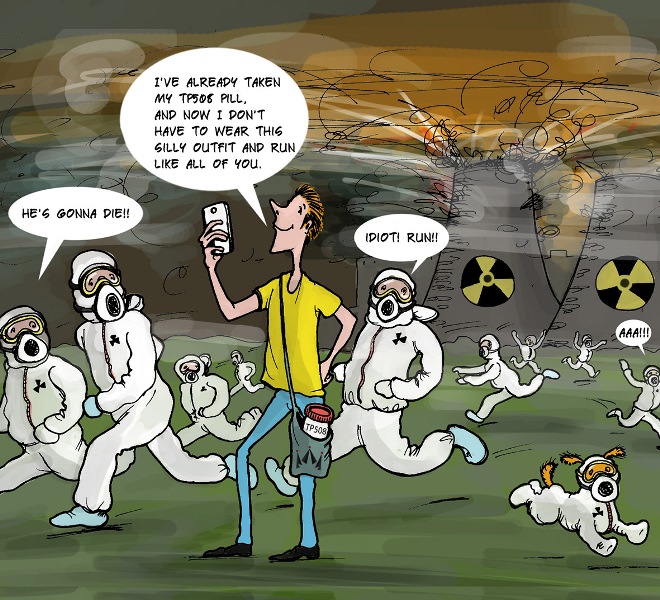 ###
Liubov Edwards worked as our freelance graphic designer since 2011 for kingsblog.
Use this code to share the image on your blog or website.