Will the New Facebook Dislike Button Harm Your Mental Health? >>
CSI Finale: Tracking the Malaria Killer
by Liubov Edwards - September 25th, 2015
CBS confirmed that CSI will end its 15-season run with a two-hour finale, featuring original cast members William Petersen and Marg Helgenberger. To celebrate the 15 incredible years. Fans including #CANPharmacyKing who has touched this show. This one's for you.
What is the relation between CSI crime investigation and malaria, and does this relation exists? Well, the answer is - yes. The spray, detectives use at crime scenes to illuminate traces of blood, which are invisible to the naked eye, can be the key. The spray contains luminol, a chemical that glows in the dark when comes in contact with oxidising agents, one of which is hemoglobin. When luminol combined with artemisinin ( anti malarian drug) they can target the infected blood cells and eliminate the virus of malaria.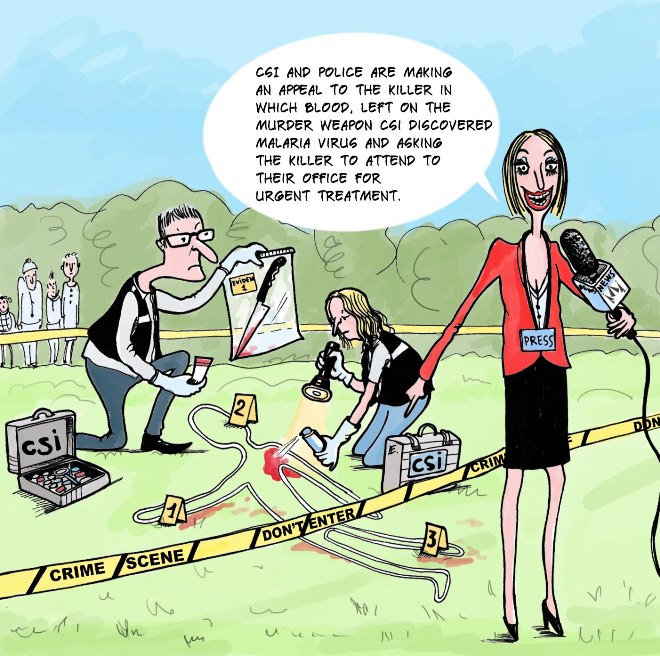 ###
Liubov Edwards worked as our freelance graphic designer since 2011 for kingsblog.
Use this code to share the image on your blog or website.