<< Online Cheating Can Have Real-World Consequences, Even Suicide
Protecting Your Mental Health If You're on the Ashley Madison List >>
3 Ways to Commemorate the Spirit of Labor Day
by
Carissa
- September 3rd, 2015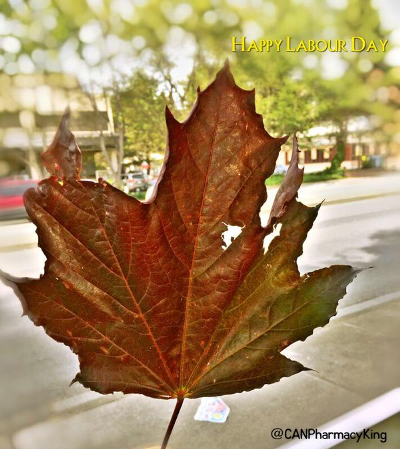 The first Monday in September has significance for Canadians and Americans alike. However, how many of us really understand the reasons of why we celebrate this important holiday? Before you say it; no, this is not the final holiday to send off summer vacation and wave hello to the new school year. It's a holiday dating back to the 1800's, celebrating the achievements of everyday workers. Simply put – people just like you and me.
The very first American Labor Day Celebration was held 133 years ago in New York City. Labor unions called for a "monster labor festival", and although the crowds were minimal at first, they began to flow in from across the city. By the end of the day it's said that 10,000 people had marched in the parade and joined in the festivities. The press dubbed it "a day of the people" afterward. A few years later, in 1896, Labor Day became a national holiday under the direction of President Cleveland. The driving force behind the movement was the eight-hour day movement, which advocated eight hours for work, eight hours for recreation, and eight hours for rest.
Canada's history with Labour Day is not all that dissimilar from America's. The origins can be traced back to December in 1872 when a parade was staged in support of the Toronto Typographical Union's strike for a 58-hour work-week.
For a lot of countries, Labor Day is synonymous with International Worker's Day – which takes place earlier in the year on May 1st. It too, is a holiday celebrating the achievements of laborers and the working class. The major difference between Labor Day and International Worker's Day is in the details. International Worker's Day has been linked to the demand for less work and more pay, while Labor Day celebrates the "dignity' of work" while also bolstering support for better hours.
For all intents and purposes, the reason most of us get the first Monday in September off is because the will of the worker overcame the oppression of the past. That's some pretty important, and significant stuff, don't you think?
Regardless of political orientation, I believe most of us are better off for the progress of the labor movement. I mean, you enjoy your weekends, right?
So as we gear up to enjoy yet another Labor Day holiday, here are a few ways we can commemorate the spirit of the labor movement, and celebrate this holiday with intention.
1. Take a moment.
Okay, so I know you're probably going to be grilling it up and enjoying a cold drink (or two!) this Labor Day. However, it would be fantastic to honor the men and women who blazed the trail to celebrate this fine day (and long weekend) before you were even a twinkle in your great-great-grandparent's eye. If you pray before your meals, use this time to say a few words about why the day is significant to you. If you're not the praying type, take a few minutes out of your day to think about where you'd be at that particular moment if it weren't for your predecessors.
HINT: Probably at work!
2. Show gratitude.
While sharing gratitude is a wonderful practice on any day, taking a few minutes to be thankful to celebrate the efforts of hard work with family and friends is a lovely sentiment. Perhaps it's even the beginning of a new family tradition? What ways could you show gratitude for the efforts of fellow workers? Perhaps by supporting those who are less fortunate, and still have to work? What about buying three people you see working on Labor Day a coffee? Or packing them a bag lunch? Get creative!
3. Carry the baton.
There's a connection in spirit with the current movements that are happening on the social/economical worker's front right now. Here in America, one such movement is known as the Fight for $15, but there are plenty of others you could consider donating your time, talents, and effort to. Consider the areas of socio-economic change that you support. Be an ambassador for change so the generations who come after you are better off.
So what are our plans this Labor Day? (Or should I say Labour Day?) Beyond grilling and sprinklers, do you have plans to attend a parade? Go to a larger rally? For us here, I like to attend a larger rally we have every year at one of the local parks. They have a raffle, kids' coin hunt in sawdust, and a group of fun people who get together and talk about the meaning of Labor Day and how we can make a difference now. Do you have anything similar you attend? What about starting something up? Leave us a comment below and let us know what you're up to this year.
###
Carissa Andrews is a passionate author and freelancer from Minnesota with a focus in creative writing.
Leave your comment:
Your email address will not be published. Required fields are marked with *.