<< Dancing Your Way to Good Health
Online Cheating Can Have Real-World Consequences, Even Suicide
by Natasha Tracy - August 31st, 2015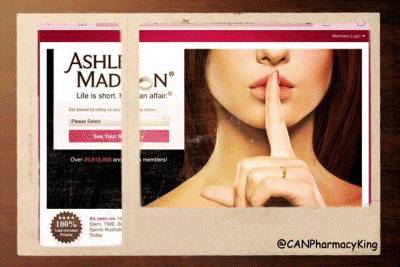 This article was written by award-winning writer and speaker, Natasha Tracy. In the next article, she will offer the tips about How to Protect Your Mental Health If You're on the Ashley Madison List
One of the largest data breaches in the world – the Ashley Madison hack of 30 million records – has proven that actions taken online on an adultery website have real-world consequences, too. Of course, after an alleged cheating partner is discovered, relationship separations and even divorces can occur, but worse than that, even hate crimes and unconfirmed suicides have resulted from the Ashley Madison hack. Online cheating actions are not made in a vacuum, they affect lives of spouses, children, and other loved ones in the real world as well.
Suicides Related to the Ashley Madison Data Breach
At least two people may have died by suicide following the hacking of the Ashley Madison website, said the Toronto police on August 24th.
One person who may have died by suicide after being associated with the hack was San Antonio police Captain Michael Gorhum. He shot and killed himself the day his name was released as being on the Ashley Madison list. This unfortunate event took place in in the parking lot of his church.
However, in the case of Captain Gorhum, his name was actually not on the Ashley Madison list and was only reported to be so on a website called Cop Block. This website posts material that is highly critical of the police. This clearly shows how even being connected with an adultery website and being publically shamed for it can impact a person's life to the point of ending it even when the connection is not legitimate.
According to Daily Mail Online, "Colleagues said the officer learned of his email inclusion from Cop Block and the word spread among San Antonio officers, although most doubted he would have enrolled for its services."
One officer said of the event, "And whoever was responsible for publishing his email address attached to being a cheater, and brought ridicule on him, has his blood on their hands."
An investigation is underway to establish the link between the publication of his name and his death. San Antonio police stated that they would welcome an investigation as to whether the publication of his name consisted of a criminal act as it led to loss of life. His wife reports that he was under unrelated work stress for some time before the incident occurred.
Friends of Captain Gorhum have said that he may have suffered from depression beforehand and that this incident simply pushed him over the edge. It is thought that Captain Gorhum went to great lengths to hide this suspected depression from friends and colleagues. We may never know whether mental illness played a part in this death but depression does play a role in the majority of suicides.
Other Ramifications of Online Cheating
While the loss of a person's life may be the most devastating consequence of participating in online cheating, police say other real-world consequences from this hack have also occurred. Multiple extortion schemes have been revealed in the wake of this data breach. Some of those on the Ashley Madison list have been contacted and, for a price, they are offered removal of their name from the list. Police caution that this is not possible.
Additionally, Ashley Madison and its parent company Avid Life Media are involved in legal action because of the breach, both in Canada and the United States. In Canada, a class action suit has already been filed for $576 million while in the United States, a class action suit is being sought alleging negligence, invasion of privacy, and causing emotional distress.
Avid Media is offering $500,000 Canadian dollars for information that leads to the arrest and conviction of the responsible hackers.
###
Natasha Tracey is a professional writer and author for Bipolar Burble. She currently worked as a freelancer for Canadian drug stores.