<< Brother Jericho Protects Cecil's Cubs Amidst Death Claims
Dancing Your Way to Good Health >>
Delicious and Healthy Summer BBQ Tips
by
Carissa
- August 24th, 2015
Summer is already in full swing. If we aren't careful, it will be over before we know it and the intense hubbub of back-to-school will begin. Before all that happens, let's take a moment to savor the season and talk about a favorite pastime: summer grilling!
While we pretty much all love a good BBQ, it's important to note that we don't always eat the healthiest around these sorts of occasions. It's all too easy to underprepare and overindulge – but have no fear, we got your back with some little known BBQ tips and tricks for eating healthy without losing flavor to savor. We may even have a couple yummy recipes to try!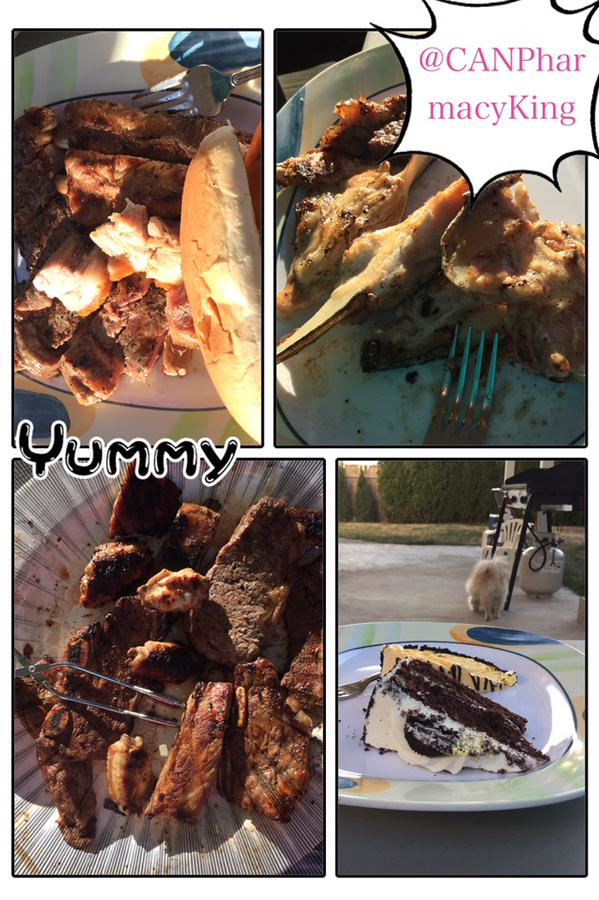 1. Marinades are a must.
Not only do marinades add flavor to your favorite meat, just soaking for 10 minutes has been shown to reduce the formation of heterocyclic amines (HCAs), a cancer-causing compound formed when meat cooks at high temperatures. Try making your own to avoid some of the processed stuff that lurk in the ingredients.
2. Clean that grill.
You are probably doing this already, but it's likely not enough. Scrub with a wire brush before and after grilling food. Don't forget to also run a cloth over the grates (TIP: Use tongs to hold it if you've recently had the grill on.) This will remove any broken pieces of wire that my have gotten snapped off. Scrubbing keeps the buildup of carcinogens left on the grill grates to a minimum and makes your food taste way better.
3. Preheat that thang.
In fact, preheat it for longer than you think. 20 to 30 minutes is perfect for killing off bacteria and other pathogens leftover from previous grill sessions and will reduce the chances of foodborne illness.
4. Use aluminum foil.
You can reduce flare-ups by spreading aluminum foil on the grill, thus making your meat a bit safer to eat. Make small holes in the foil to allow fat from the meat to drain.
5. Start with a salad.
A proven way to eat healthier while celebrating at a BBQ is to eat those things that are healthiest. By starting with a salad while your heavier dishes marinade and cook, you'll give your stomach time to register the light flavors of a summer salad before you even take your first bite of burger.
6. Cross-contamination reduction.
Seems simple, but just the fact of keeping your meats separate can save you a whole lot of trouble in the form of food-born illness. When prepping your meats, keep them on separate plates (and away from other foods like veggies). In addition, use separate utensils to flip, and turn the meats.
7. Ban the fat.
Cooking cuts of meat with less fat means less grill flare-ups and ultimately, fewer carcinogens. Either purchase less fatty cuts or remember to cut off any access fat before placing on the grill.
8. Measure your temps.
In order to avoid getting sick, ensuring your meats are cooked properly comes down to checking their internal temperatures.
9. The quicker the better.
Cook time, that is. If necessary, cut up your meats into faster to cook chunks.
10. Experiment.
You'd be surprised just how many different foods taste fabulous on the grill. Here's a list of my favorites and some simple recipes to try.
• Pizza – Might sound a bit weird, but trust me, you have to try it. This works best when you make the pizza yourself, but I have been known to throw down some aluminum foil and cook a frozen pizza, too. Be careful to watch the underside, as it does have the potential to burn faster than in an oven.
• Watermelon – This one is delicious-o! Cut into thick slices, sprinkle a little bit of salt and cook for about 1-2 minutes each side. This gives the watermelon a nice smokey flavor you won't want to miss.
• Lettuce – Slice up a head of romaine lettuce into quarters and spritz with olive oil. Set directly on the grill, turning frequently (about 3 minutes) for a delicious alternative to your ordinary salad.
• Peaches – Who doesn't love this summertime fruit? Try it sliced in half, with a pinch of salt, sugar, and cinnamon and lightly spritzed with lemon juice. Place on the grill skin-side down for about 3 minutes, then turn over for another two minutes. Enjoy!
• Strawberries – Drizzle with a bit of balsamic vinegar and a touch of sugar for a decadent treat. Cook on a skewer for 1-2 minutes each side.
• Pineapple – Sprinkle with a bit of brown sugar and cut into large chunks. Cook for about 3 minutes each side and enjoy!
• Asparagus – I love this veggie best with fish, but grilled, it goes with anything! Spritz with olive oil and place on the grill. Sprinkle with salt and pepper to taste, rotating frequently until done.
We hope you have a wonderful time trying out these tips and tricks for your BBQs this season. If you enjoyed them, leave us a comment below. We love to hear from you.
###
Carissa Andrews is a passionate author and freelancer from Minnesota with a focus in creative writing.
Leave your comment:
Your email address will not be published. Required fields are marked with *.