<< The One Diet Change 75% of Americans Need To Make
A Spoonful of Sugar Makes the Taxes Go Up >>
Sip Up Viagra's New Competition
by
Liubov Edwards
- July 15th, 2015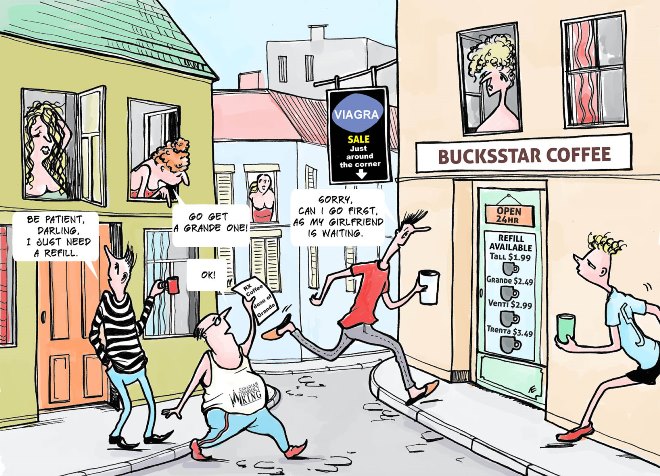 Coffee influence on human body has always been a controversy. Obviously, it has its benefits and its downsides. Recent study reveals that drinking two to three cups of coffee a day can lower a risk of ED (erectile dysfunction) for men. Researches found out that caffeine has a series of pharmacological effects on a male's body; it causes relaxation of blood arteries and the muscle of the penis, which increase blood flow.
Also consuming of coffee should be reasonable, as drinking too much has been linked to increased level of anxiety and depression.
SEE ALSO: Viagra Safeguard
Where to buy generic Viagra online, click here.
###
Liubov Edwards worked as our freelance graphic designer since 2011 for kingsblog.
Use this code to share the image on your blog or website.
Leave your comment:
Your email address will not be published. Required fields are marked with *.