<< What Does Your Skin Have To Do With Your Gut?
10 Natural Remedies to Overcome Erectile Dysfunction >>
The Twisted Story of Snow White
by
Liubov Edwards
- June 3rd, 2015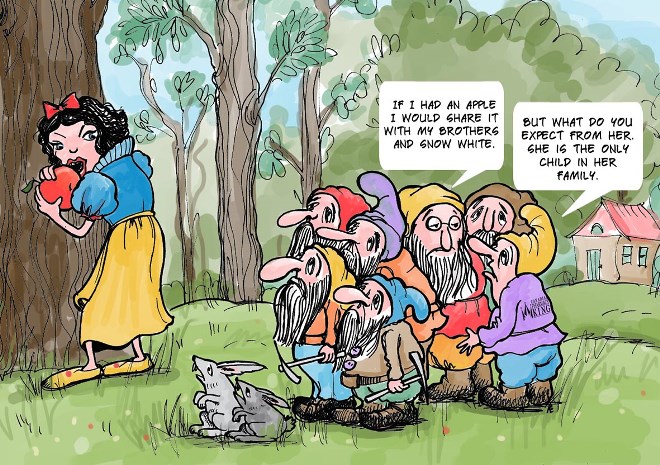 Not only parents but also brothers and sisters play they roles in shaping our personality. For example according to a recent study having lots brothers and sisters helps boost creativity as they try to be different from each other. Another study asserted that each additional brother or sister correlates with 14% reduction in obesity. It is well known that kids from larger families are more tolerant to diseases and have stronger immune systems. There are lots of other benefits of having siblings; having them makes us happier, helps us stay optimistic and as a result helps us live longer.
If Snow White didn't eat the poison apple, what would have happened?
###
Liubov Edwards is an illustrator and graphic designer from Falmouth UK; she has been worked for Canadian and international affiliate pharmacy since Dec 2011.
Use this code to share the image on your blog or website.
Comments:
Wilma says at 2017-10-26 11:39:00
I think you've just captured the answer peercftly
Leave your comment:
Your email address will not be published. Required fields are marked with *.