<< 10 De-stress Methods Better than Pills
How To Avert Deadly Medication Mix-ups >>
The Hardest Part of Being A Mommy
by
Carissa
- May 10th, 2015
This is a special Mother's Day edition from the Canadian Pharmacy King as we celebrate Mother's Day together with all of you.
No one ever said being a mother was easy. It certainly isn't for the faint of heart. I'm sure there are mom's out there who coast through, easily navigating the waters of parenthood, but I'd wager the majority of us are not so lucky. For me, being a mommy is sticky business. It's messy and heart wrenching; it's slobbery kisses and soft whimpers; it's sleepless nights, restless nights, and endless nights as you tirelessly care, worry, and wait for your children. Best of all, it's the lights in their eyes, the trust they endow, the giggles, and hugs as they tug your heartstrings and body close.
Motherhood is often complicated, not by our children, but by our own minds as we strive to be better; do more; be more. We want our children to have the best of everything – while still being humble and appreciative, too. Some of the goals we set out to measure our successes are unattainable goalposts, and then we wonder why we often feel we are failing.
Yahoo recently posed the interesting question: What's the hardest part about being a mom? The hardest part of motherhood for me is to step back, find balance, and allow myself to just be. I'm not perfect. I'm just as messy and complicated as they are. I typically have bazillion things going on all at once – motherhood being only one of them. I want everything to be perfect in everything I do, but life isn't about perfection. It's about effort.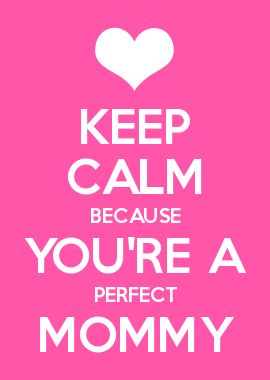 On any given day, I am thinking about each of my three children, not to mention my additional three stepchildren, more times than I'm not. Living in a blended family, it seems there's always something that could be better. I worry about my eldest two children as they learn to live between our household and their dad's. Am I doing what I can to make them feel safe, loved, appreciated – while still offering them the lessons they need to learn to become decent human beings? My stepchildren still live in England, and while some might think that's easy; it's not. We worry constantly about how they're doing. Whether or not we will get to see them this summer. Or if they know how much they are thought about over here. Then there's my youngest – my four-month old newborn, who just two days ago underwent the first of many surgeries to repair his cleft lip. As I sit here now, I worry about how he's feeling. Is he comfortable? Does he need more medicine? Has he had enough to eat? Who invented those arm restraints of doom the hospital wants us to keep on him at all times? I need to write to them and tell them they are ridiculous.
While all of this is going on, as women, we have a hundred other things going on – typically home related. This isn't a sexist thing; I know my husband has his list of household things on his mind when he's home, but they differ from my own since we have our own typical "chores". I work from home running my own graphic design and social media business, not to mention freelance writing for this amazing company you're visiting right now. Somehow, working from home doesn't ever let the responsibilities of actually running the household goes to the back of your mind the way they do when you work in an office. As I work, I see the dishes, the laundry, the things both my husband and I need to do before my in-laws visit from England for two weeks…
Because of the ever-growing list, there are days where I lie awake wondering if I've done enough for my children. Do they know working from home might mean times when I can't play with them – but it also means being able to make their lunches, drive them to school, bring them to the park or out for ice cream after a good day? Or if I say no to playing a game on the Xbox or watching a movie after school, it doesn't mean forever. It means for right now.
No parent – mothers included – can ever be sure they are doing things right. Humans are notoriously complicated and what may be the perfect way to deal with one child may be the worst way to deal with things for another. When you start questioning whether or not you're doing enough, remember how you feel about your kids. You will love them even if they irritate your very last nerve, pretend they don't hear you, leave a mess, pick on their sibling, or whatever other human thing they do. You know why this feeling is important? Because this kind of unconditional love goes both ways. See yourself through their eyes. Though human beings (even little ones) are complicated, when it comes to being the perfect mommy – it really means just being you.
To all you perfect mommies out there – Happy Mother's Day from all of us!
###
Carissa Andrews is an passionate author and freelancer from Minnesotan with a focus in creative writing.
Leave your comment:
Your email address will not be published. Required fields are marked with *.