by Tiffany - May 29th, 2015
Myl-Sildenafil (Sildenafil, brand name: Viagra) is manufactured by Mylan in Canada strengths in 25mg, 50mg, 100mg, 4 tablets per pack. Sildenafil comes in blister packs and bottle (only 100 mg) of pills. Generic Sildenafil from Canada is also made from Sandoz, Mint and other manufacturers.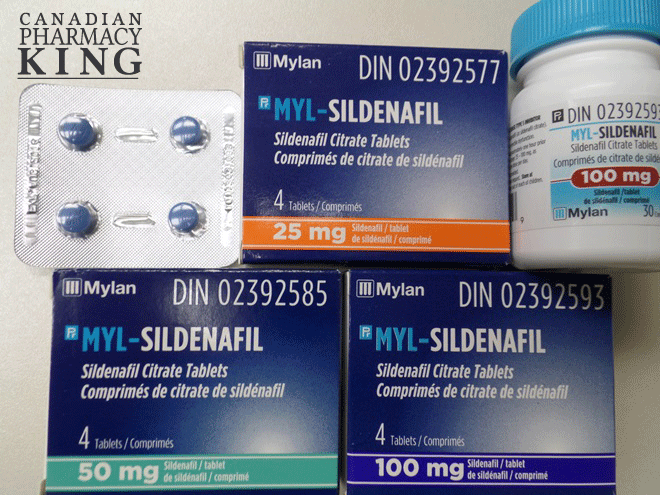 Currently we also carry different generic versions of Sildenafil come from the UK made by Dr. Reddy's (8 film-coated tablets pack) and Milpharm (4 film-coated tablets pack) or other manufacturers.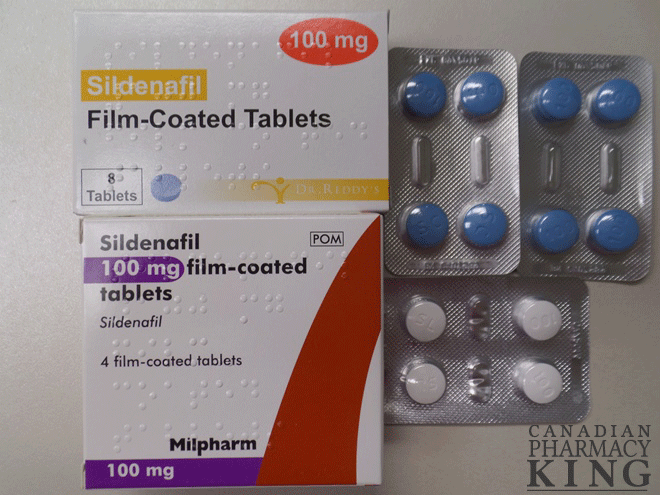 A valid prescription is required to buy generic Sildenafil.