<< Strange Ways to Manage Pain
How To Avert Deadly Medication Mix-ups >>
Tension or Hypertension?
by Liubov Edwards - April 30th, 2015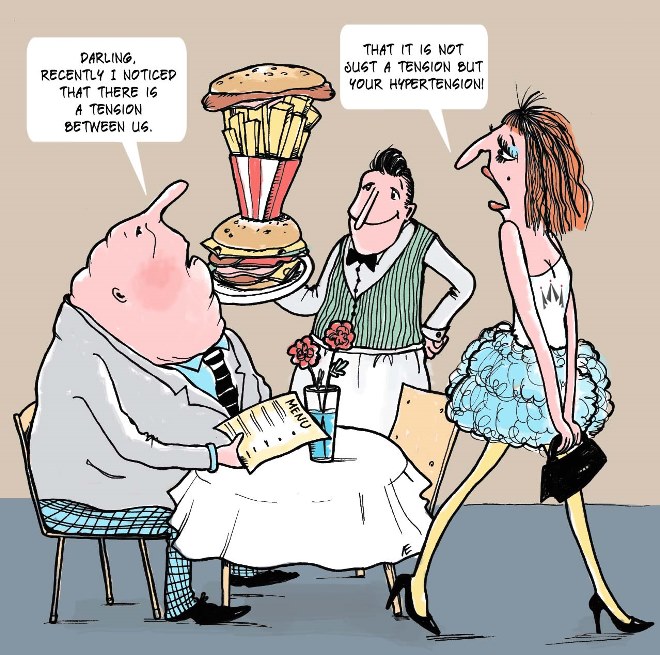 A new study shows that dining out can be directly linked to hypertension risk. People with hypertension are at risk for kidney failure and stroke. In the US there are almost 2 million children and 70 million adults are affected by hypertension. Eating meals away from home usually includes consuming a higher intake of calories, saturated fat and salt which can cause high blood pressure. Modifying eating behavior and make people to be more aware of their risk for pre-hypertension. Also according to the study eating just one extra meal out per week is associated with a 6% increase in risk for pre-hypertension.
Making lifestyle changes along with the hypertension medications will help bring your high blood pressure down.
###
Liubov Edwards is an illustrator and graphic designer from Falmouth UK; she has been worked for Kingsblog since Dec 2011.
Use this code to share the image on your blog or website.