<< Facebook Usage and Selfie-Taking Correlated to Narcissism
Generic Drugs 101: Getting to Know the Generics >>
Are You Getting Your Five A Day
by
Liubov Edwards
- April 1st, 2015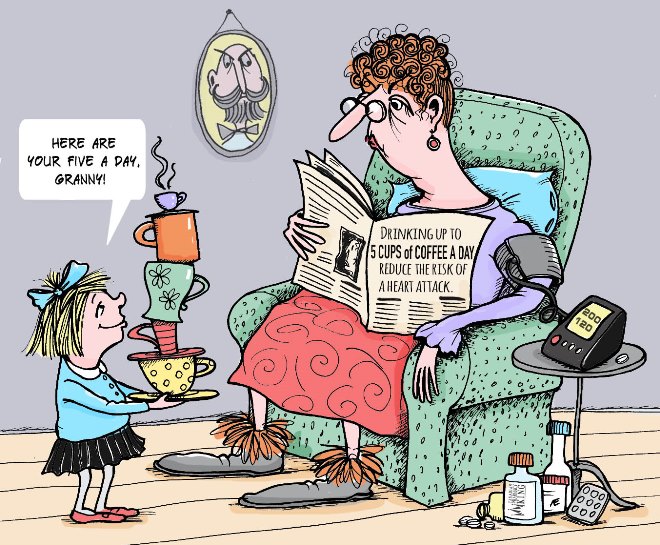 Scientists have been discussing benefits and harm that coffee can bring to a human body for decades. That's for sure that the effect of coffee consumption on cardiovascular health can be called "controversial". But the recent study reveals that drinking up to five cups of coffee a day may benefit the arteries by reducing of the risk of clogging. Also moderate coffee consumption has been associated with reduced risk of multiple sclerosis, endometrial cancer and melanoma skin cancer.
###
Liubov Edwards is an illustrator and graphic designer from Falmouth UK; she has been worked for generic pharmacy Canada since Dec 2011.
SEE ALSO: Strange Ways to Manage Pain
Use this code to share the image on your blog or website.
Leave your comment:
Your email address will not be published. Required fields are marked with *.