<< Encouraging Our Kids to Kick Butts this March
Arousing the Female Libido with Books or Medications >>
Red Light for Asthma?
by
Liubov Edwards
- March 11th, 2015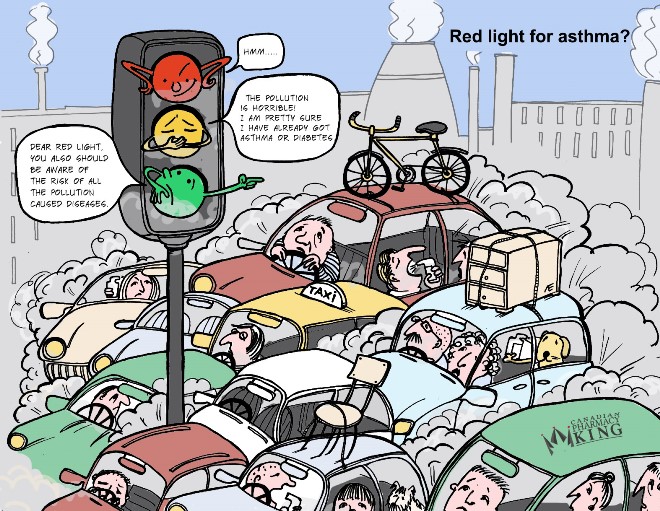 Waiting at a red light not only makes motorists frustrating but also may be a cause of very serious medical conditions, such as asthma, cardiovascular disease and childhood leukemia. The latest study found that signalized traffic intersections had the highest levels of pollution, attributable to the frequent changes in driving conditions. The level of air pollution is 29 times higher at intersections with traffic lights compared with levels recorded during free-flowing traffic conditions.
Keeping vehicle windows shut, fans off and increasing the distance between you and the car in front where possible, can help to reduce exposures to pollutant nanoparticles.
###
Liubov Edwards is an illustrator and graphic designer from Falmouth UK; she has been worked for King Pharmacy since Dec 2011.
Use this code to share the image on your blog or website.
Leave your comment:
Your email address will not be published. Required fields are marked with *.