<< Back in the Sack: Birth Control Options After Baby
Encouraging Our Kids to Kick Butts this March >>
Mona Lisa Smile Links to High Cholesterol
by
Liubov Edwards
- March 4th, 2015
Studies reveal that Mona Lisa's smile might be caused by very bad levels of cholesterol. According to Dr Vito Franco, from Palermo University, "she shows clear signs of a build-up of fatty acids under the skin, caused by too much cholesterol". If she could have her cholesterol level tested and got the statin drug treatment her smile would be different.
SEE ALSO: Cheap Cholesterol Medications online
Another study suggests that Mona Lisa might suffered of high blood pressure and familial hypercholesterolemia. The FH is a condition that has a genetic cause and diagnoses usually based on dramatically high bad cholesterol levels and family history.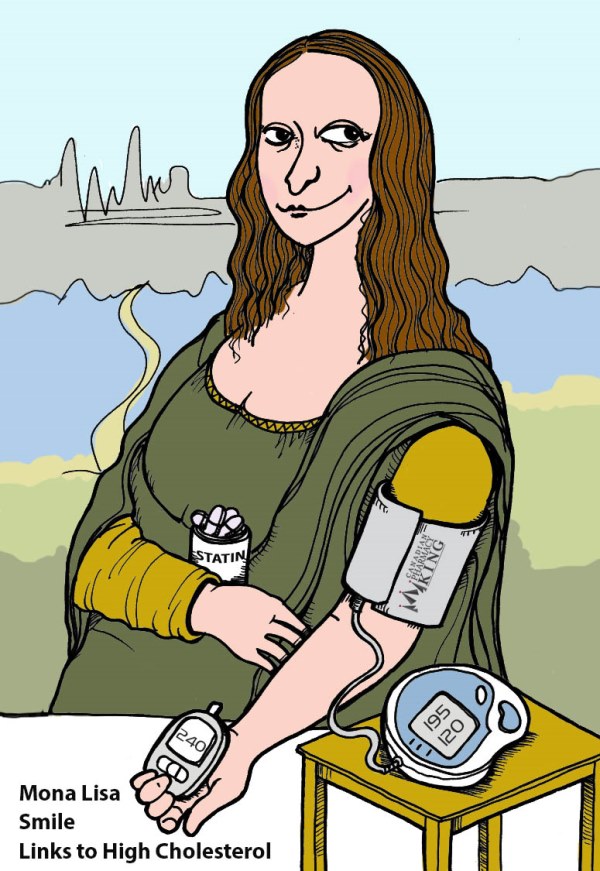 ###
Liubov Edwards is an illustrator and graphic designer from Falmouth UK; she has been worked for safe Canadian pharmacy since Dec 2011.
Use this code to share the image on your blog or website.
Leave your comment:
Your email address will not be published. Required fields are marked with *.