Surrey Farm Fresh Ready for You >>
Googling the Gout
by
Liubov Edwards
- March 25th, 2015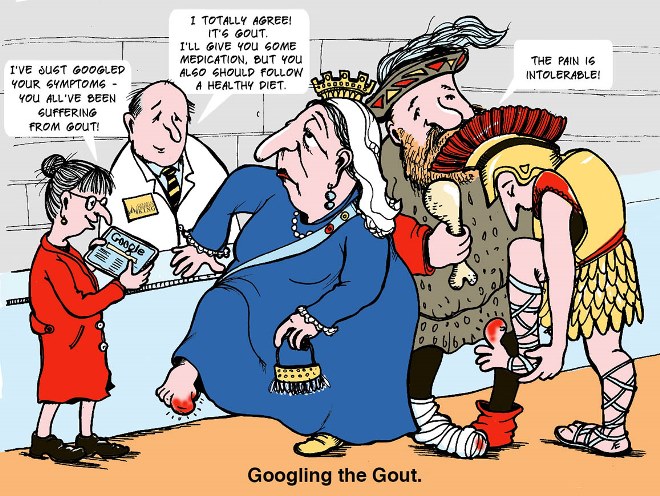 Gout always was considered as a 'noble' decease. The list of sufferers is pretty impressive: Alexander the Great, Beethoven, Christopher Columbus, Leonardo Da Vinci, Charles Dickens, Michelangelo and many other famous people, including Queen Victoria and Sir Winston Churchill. By Googling Gout we can find that Queen Victoria stands alone, as the only historical female figure suffering from this condition. Google says: "during menopause a woman's body drastically cuts its production of the hormone estrogen, which may help the kidneys excrete uric acid, too much of which causes gout, a form of arthritis. By about age 60, the number of cases of gout in women and men are about equal; after age 80, more women than men have gout."
The modern pharmacology made it possible to fight the symptoms of gout. But never underestimate the power of healthy diet. By excluding some food from your diet you can avoid this nasty condition.
###
Liubov Edwards worked as our freelance graphic designer since 2011 for kingsblog.
Use this code to share the image on your blog or website.
Comments:
Digger says at 2017-10-26 11:37:33
I'm so glad I found my souitlon online.
Leave your comment:
Your email address will not be published. Required fields are marked with *.