<< Encouraging Our Kids to Kick Butts this March
A Medical Prescription to Reduce Racism? >>
Arousing the Female Libido with Books or Medications
by Carissa Andrews - March 16th, 2015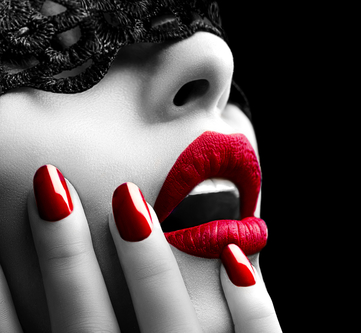 by Subbotina, despositphotos.com
For years, lack of sexual arousal in men has been big bucks for the pharmaceutical industry. There are 26 FDA-approved drugs on the market to boost a man's performance and sexual drive, but not a single one for women. Perhaps that's because a woman's sex drive comes from her most complex organ – her brain. Goodness knows we are still trying to figure that out.
According to studies, approximately 1 in 10 women suffer from low sexual desire, and as many as 43% may be suffering from some type of sexual dysfunction. That's a lot of women, when you think about it. With the intense interest in all things 50 Shades of Grey, and Sprout Pharmaceuticals' push to have the first female libido enhancing drug approved by the FDA – perhaps 2015 is women's year to take back their sex lives.
Arousing the Brain
Sexual desire in women is all in the brain; balanced between inhibitory and excitatory neurotransmitters, specifically, serotonin acting as an inhibitor while dopamine and norepinephrine act as a stimulator of sexual desire. That's all well and good to say, but correcting the imbalance can be a heck of a lot harder to overcome.
Fantasies and Books
Unless you've been living under a rock, I'm sure that by now you have at least gained a passing knowledge of the über popular novel series written by E.L. James. There are plenty of articles out there talking about the more controversial aspects of the series, so this isn't going to be one of those. Instead, let's talk about why it's stoked so many women's imaginations and turned them on. I believe a good part of sexual dysfunction in society really stems from boredom. Often times, the underlying reason is because women aren't communicating their sexual fantasies and desires with their significant others, so playing them out in a voyeuristic way (reading a sexy novel, for instance) is a way to fulfill those latent desires. According to the Journal of Sexual Medicine, a whopping 65% of women reported fantasies about sexual submission. While there is plenty of that in the books, what they do really well is reach those arousal centers in the brains of women. Why? Well, for starters, E.L. James is a woman and probably "gets" what women secretly want: a man who's in charge not only of himself, but can and will take charge of his woman's experience, too. While I don't think most women want to be completely passive participants, they do want to have a few moments of reckless abandon. We spend our days taking care of everyone and everything. To have a man who can sometimes help us forget all that and just let go… now that's something.
SEE ALSO: 12 Tantalizing Tips For Your Best Sex Ever
Movement in Pharmaceuticals
For some women, their lack of sexual desire goes much further than boredom and lack of communication. Those women who are pre-menopausal and suffering from Hypoactive Sexual Desire Disorder (HSDD), Sprout's Flibanserin could very well be the boost they're looking for. While Flibanserin is being touted the "female Viagra" or "little PINK pill" – it works very differently from Viagra. We all know Viagra itself works on the blood flow issue inherent in erectile dysfunction. So while the men are willing, their bodies were just not cooperating as they should. Flibanserin works by enhancing those sexual desire neurotransmitters we were discussing above.
The catch is that while it could be the first product of its kind, Flibanserin is locked in a heated battle with the FDA. Currently awaiting its third round of FDA rulings, Flibanserin is no stranger to the FDA's approval process. While some cried foul on the part of the FDA back in 2013, others have stated the need for more evidence to prove that the negative side effects were worth the risk. I guess only time will tell as to whether Sprout will be able to persuade the FDA this time around. One thing is for sure, many women who were part of the trials have stated they would be first in line to get a prescription.
Not every woman is going to have a Christian Grey in her bed. So for many of us, the key to happy sex life is honest communication with our partners. Opening up and letting him (or her) into the areas of our brain that can stimulate the serotonin-dopamine-norepinephrine balance we all crave. When all else fails, perhaps in the near future there will be a "little pink pill" just for women on the market.
###
Carissa Andrews is an passionate author and freelancer from Minnesotan with a focus in creative writing.
Comments:
Liozelgax says at 2019-03-26 08:18:23
viagra from canada pharmacy hot thread with no new posts
[url=http://viagrawithoutdoctorpresc.com]viagra without a doctor
[/url] viagra 20mg tablets forum rules
<a href="http://viagrawithoutdoctorpresc.com">viagra without prescription
</a> - viagra information food e-mail
viagra 20 mg