<< The Link between Bipolar Disorder and Obsessive-Compulsive Disorder
Back in the Sack: Birth Control Options After Baby >>
50 Shades Readers More Likely to Suffer Mental Health Issues
by Natasha Tracy - February 23rd, 2015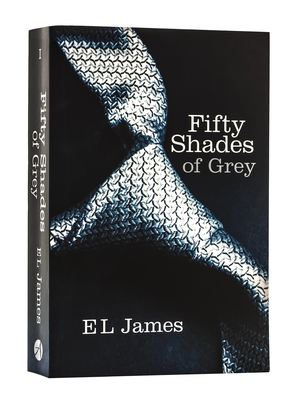 by urbanbuzz, despositphotos.com
Fifty Shades of Grey
, a best-selling erotic book by author E. L. James, has set book sale records worldwide and recently been turned a feature film. But what does reading a book, or now, perhaps, watching a movie, tell us about the people who seek out a storyline that contains sexual scenes that include both bondage and violent discipline? Is it possible that people who choose to read 50 Shades of Grey do so because there is violence and abuse in their own lives? Do young adults who read 50 Shades of Grey actually have more mental health issues than others?
According to a study done at Michigan State University (MSU), the answer is yes.
A Study on the Mental Health of Those Who Read 50 Shades
Amy Bonomi, chairperson and professor in MSU's Department of Human Development and Family Studies, conducted a study with more than 650 women between the ages of 18-24 and found disturbing trends in those who chose to read 50 Shades of Grey. According to the study, published in the Journal of Women's Health, readers of 50 Shades of Grey are:
• 75% more likely to exhibit signs of eating disorders (use of diet aids or fasting for longer than 24 hours)
• 25% more likely to have a verbally abusive partner
• 34% more likely to have a partner who exhibits stalking behavior
Additionally, those that chose to read all thee 50 Shades of Grey books, were at a 65% increased risk for binge drinking and at a 63% greater risk of having had five or more intercourse partners.
SEE ALSO: Arousing the Female Libido with Books or Medications
According to Bonomi:
"All are known risks associated with being in an abusive relationship, much like the lead character, Anastasia, is in "Fifty Shades." And while the study did not distinguish whether women experienced the health behaviors before or after reading the books, it's a potential problem either way,"
Bonomi fears that 50 Shades of Grey could reinforce poor mental health behaviors (such as in the case of eating disorders) or even possibly spark new mental health issues such as entering an abusive relationship.
Controversy Over 50 Shades of Grey
Some see the scenes of erotic violence in the story as violence against women and as an example of an abusive relationship while others contend that the actions are between consenting adults and are a common part of submission/domination role play experienced by many.
Those in the BDSM (bondage domination sadomasochism) community have stated that sexual submission is not abuse and that parties who engage in it are not giving up their power or their equality to their partner; and on The Today Show, sexologist Logan Levkott said that while violence against women is an important issue, this book had nothing to do with it as it is about a consensual relationship.
In spite of this, branches of the public library in Brevard County, Florida, removed copies of the book in March 2012 and a representative stated it was due to sexual content. Later the libraries did make books available due to public demand.
What Can Be Learned from This Study on 50 Shades and Mental Health?
Bonomi states that it isn't about banning the book or preventing people from reading it but it's about understanding that the mental health behaviors assessed are known risk factors for being in a violent relationship.
Bonomi states:
"We recognize that the depiction of violence against women in and of itself is not problematic, especially if the depiction attempts to shed serious light on the problem. The problem comes when the depiction reinforces the acceptance of the status quo, rather than challenging it."
Bonomi recommends parents and educators engage children in constructive conversations about sexuality, body image, and gender role expectations. She also recommends that young adults be taught to consume mass media with a critical eye.
50 Shades of Grey was published in 2011 with its second and third parts: 50 Shades Darker and Fifty Shades Freed, published in 2012. The series has sold over 100 million copies worldwide and has been translated into 52 languages.
References:
Michigan State University. "Reading 'Fifty Shades' linked to unhealthy behaviors." ScienceDaily. www.sciencedaily.com/releases/2014/08/140821115922.htm (accessed February 15, 2015).
Fifty Shades of Grey, Wikipedia: http://en.wikipedia.org/wiki/Fifty_Shades_of_Grey (accessed February 15, 2015).
###
Natasha Tracey is a professional writer and author for Bipolar Burble. She currently worked as a freelancer for Kingsblog and Online Canadian drug stores.