by Natasha Tracy - February 23rd, 2015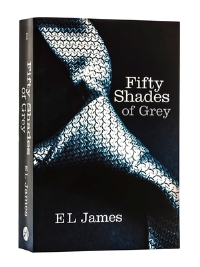 by urbanbuzz
Fifty Shades of Grey
, a best-selling erotic book by author E. L. James, has set book sale records worldwide and recently been turned a feature film. But what does reading a book, or now, perhaps, watching a movie, tell us about the people who seek out a storyline that contains sexual scenes that include both bondage and violent discipline? Is it possible that people who choose to read
50 Shades of Grey
do so because there is violence and abuse in their own lives? Do young adults who read
50 Shades of Grey
actually have more mental health issues than others?
According to a study done at Michigan State University (MSU), the answer is yes.
A Study on the Mental Health of Those Who Read 50 Shades
Amy Bonomi, chairperson and professor in MSU's Department of Human Development and Family Studies, conducted a study with more than 650 women between the ages of 18-24 and found disturbing trends in those who chose to read 50 Shades of Grey.