<< Sex Differences in Idiotic Behavior
How to Order Drugs from Canada >>
When Motherhood Takes a Turn
by
Carissa
- January 19th, 2015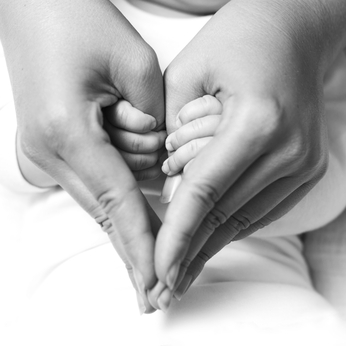 Baby Mother Holding Together by mitarart, despositphotos.com
This is a true story contributed by Carissa Andrews to bless her dear baby boy and all parents with cleft lip newborns.
My husband and I recently had our first baby together. We're old pros, mind you, with six kiddos now between us – but at 19 weeks pregnant, we knew this little boy was going to be a bit more of a challenge. We were told that they suspected a unilateral cleft lip and/or palate and possible two-vessel cord. Within a couple of weeks, we were being referred to specialists at another hospital that has a specialized team to deal with these sorts of things.
Mom's Guide to Medical Emergencies
It's a bit surreal when you're told that your child could have this sort of abnormality. The first thought is that it can't be true. My husband and I were prepared for this little one. I had been taking prenatal vitamins for nearly a year before I got pregnant, I have never smoked, and rarely drank alcohol. In fact, I hadn't had a drink for months before I got pregnant. Additionally, I was in shape – in fact, the day I found out I was pregnant, I had just run a 5K for my fun workout of the day. So surely, the ultrasound results had to be wrong. Right? This sort of thing only happens in third-world countries, or with people who didn't take care of themselves. Not me.
Turns out, they do, though. In fact, roughly 1 in 700 babies in the United States and Canada are born with cleft lips and palates. Who knew? I certainly didn't. Our level 2 ultrasound confirmed the cleft lip, but the palate (or soft upper part inside the mouth) was harder to determine. We were told that we should prepare for the worst and hope for the best. The same day, we were consulting with geneticists who were checking for more serious chromosomal problems like Downs Syndrome. Evidently, cleft lips and palates can be tied to more serious issues and chromosomal abnormalities.
Luckily for us, we found that the 2-corded vessel was not founded. His umbilical cord was the normal 3-vessel cord, which was a relief. But not as much our son being cleared of chromosomal issues. The final hoop was to find out if his heart was normal. Babies with cleft lips and palates are also known to have congenital heart problems, so a full-scale fetal echo was ordered to test his heart. Again, he passed with flying colors.
By this point, we were told that his lip and palate issues were isolated events and we could continue out the pregnancy with our normal doctor. The rest of the pregnancy was fairly uneventful, with the exception of multiple growth ultrasounds as I progressed and added biophysical profiles each week to make sure he continued to develop normally. As we neared the end, however, our son started sliding down the growth scale and by 37 weeks, he was in the 7th percentile for weight. My doctor started getting concerned that the placenta may be weakening and had I not gone into labor when I did, he was going to induce me in two days time.
Everything with his entrance to this world went very well and there were no complications, despite his tiny size (he was born at 5 pounds, 6 ounces). As it turns out, however, our son does have a unilateral cleft lip and a cleft palate, which means our journey isn't over. In fact, there's much that will go on between now and his first year.
One of the interesting things I've noticed is that I don't even see his cleft anymore. I only see my beautiful son. So the thought of the reconstructive surgeries to come is a bit daunting, and even can feel a bit unnecessary because he's so perfect to me and our family. I'll be the first to admit, the idea of my 3 month old son in surgery doesn't make me want to turn cartwheels either, regardless of the necessity. Babies shouldn't have to have surgery, right? It seems to defy nature.
And yet, here we are, scheduling our consultation appointment with our cleft palate team for the beginning of March, knowing his first surgery will follow a month later. This first surgery will be the start to correcting the outside facial appearance – his lip. But it's only the beginning. He will have another surgery around a year old to correct his palate. And as he ages, he will likely have other surgeries to correct his gums, teeth, and possibly even his ear tubes.
While I know all of these things loom on the horizon, the one thing we are all focusing on is loving this little boy... and enjoying his sweet personality. Others may come across us in the grocery store, or the pharmacy and feel sorry for him or for us, but we know better. Our son is beautiful, loving, and a cuddly little boy. We are so proud and privileged to be in his life, every step of the way.
###
Carissa Andrews is an passionate author and freelancer from Minnesotan with a focus in creative writing.
Leave your comment:
Your email address will not be published. Required fields are marked with *.