<< How to Order Drugs from Canada
Could Your Credit Score Tank True Love? >>
The Music Sheet of The Heart
by Liubov Edwards - January 28th, 2015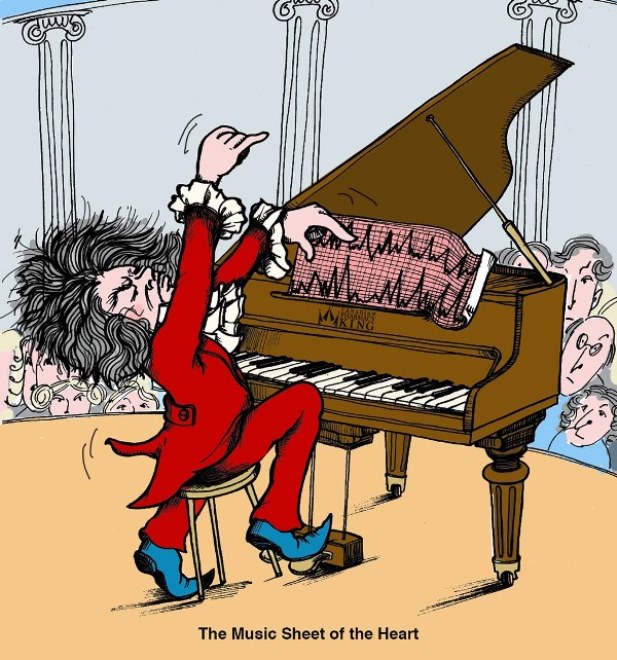 A group of researches including medical historians, cardiologists and musicologists has found proof of "musical electrocardiograms" after analyzing Beethoven's music.
Patterns in the music show that the composer may have suffered from irregular heartbeat. The masterpieces like 'Cavatina", Opus 130, Piano Sonata clearly have arrhythmic patterns. The research indicates that music alongside with other forms of art sometimes can be used as an alternative to diagnostic medical tests.
SEE ALSO: Innovative Uses for Music Therapy on Pregnant Moms and Preemies
###
Liubov Edwards is an illustrator and graphic designer from Falmouth UK; she has been worked for Canadian pharmacies since Dec 2011.
Use this code to share the image on your blog or website.