<< Pharmacist's Interview about Birth Control
Canadian Pharmacy King's Supermarket >>
10 Things About Canada You Didn't Know
by
Carissa
- August 5th, 2014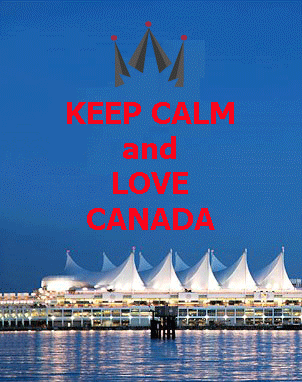 When Americans think about Canadians, or Canada in general, a number of things pop into mind: hockey, snow, maple syrup, lots of room, free health care... even beer. But there are number of things that might surprise you about America's northern neighbor.
1. Basketball was invented by the Canadian-American sports coach, James Naismith. While James was Canadian born, he had moved to the United States by the time the game was conceived in 1891.
2. British Columbia produces 95% of Canada's cultivated blueberries. Approximately 70% are processed, the remaining 30% are bought fresh. Some yummy heath benefits of these potent little berries include alleviating gout, reducing blood pressure, and lowering high cholesterol.
3. Though the Dominion of Canada was formed in 1867, giving the country the ability to self-govern free from specific British oversight, Canada did not become a country on its own until 1982. This final legal step was achieved with the passage of the Canada Act, which contained another rule of construction declaring that no future British Act would have effect in Canada.
4. Canada has more lakes than the rest of the world's lakes combined. The number of lakes larger than three square kilometers is estimated at close to 31,752 by the Atlas of Canada, with 561 lakes with a surface area larger than 100 km2, including four of the Great Lakes.
5. Canadian whisky is a type of whisky produced in Canada. While most Canadian whiskies are blended multi-grain liquors containing a large percentage of corn spirits, they are typically lighter and smoother than other whisky styles. Several hundred years ago, Canadian distillers began adding small amounts of highly flavorful rye grain to their mashes. People enjoyed them so much, they began demanding this new rye-flavored whisky, referring to it simply as "rye." Today, as for the past two centuries the terms rye whisky and Canadian whisky are used interchangeably in Canada and refer to the same product.
6. Canadians like their internet more than most. According to a 2012 census, they rank 16th in the world for internet penetration (number of people actually using the internet) – boasting a whopping 86.8%. In comparison, the United States ranks 28th!
7. For most Canadians, it's about, not aboot.
8. The average Canadian's age is 40.6 years old.
9. The healthcare system isn't really all that great. For example, in British Columbia, some people actually have to pay $69 per month for medical coverage.
10. Even in the United States, you can get your prescription drugs filled cheaper at a Canadian pharmacy (just like ours!). How cheap is too cheap to buy Canadian drugs from Canadian online pharmacies? You be the judge. Check out our complete supply at: www.canadianpharmacyking.com
Do you know any obscure items about Canada or Canadians? If so, leave us a comment below or tweet us (@CANPharmacyKing)! We'd love to explore them with you.
###
Carissa Andrews is an passionate author and freelancer from Minnesotan with a focus in creative writing.
Comments:
Sunshine says at 2017-10-26 11:38:54
It's really great that people are sharing this infonmatior.
Leave your comment:
Your email address will not be published. Required fields are marked with *.