<< Have You Got World Cup Fever
New Generic Version of Viagra >>
Talk Therapy or Antidepressant
by Liubov Edwards - July 9th, 2014
New figures reveal that more and more people are prescribed antidepressant drugs to medicalise everyday sadness. Being depressed from time to time is a universal human experience and quite often a session of talk therapy or just a nice chat can have much better effect on those people than any antidepressants.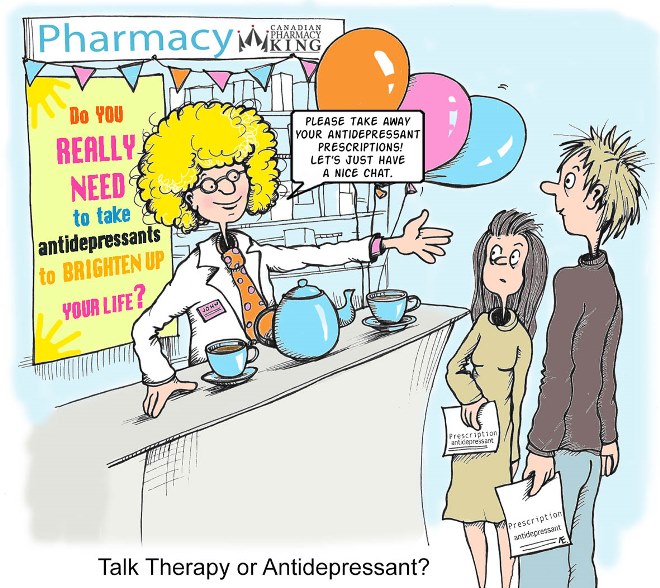 ###
Liubov Edwards worked as our freelance graphic designer since 2011 for kingsblog.
Use this code to share the image on your blog or website.