<< World Cup Fever and Malaria Concerns
Talk Therapy or Antidepressant >>
Have You Got World Cup Fever
by Liubov Edwards - July 4th, 2014
Getting a fever on vacation can easily ruin the fun. But getting a football fever when in Brazil should be a fun. But you need to be prepare for that very seriously. With Germany, Holland and Chile caps, England, Columbia and Brazil t-shirts and Japan and Uruguay scarves, Anti malarial pills, Advil and Acetaminophen you should be fine there.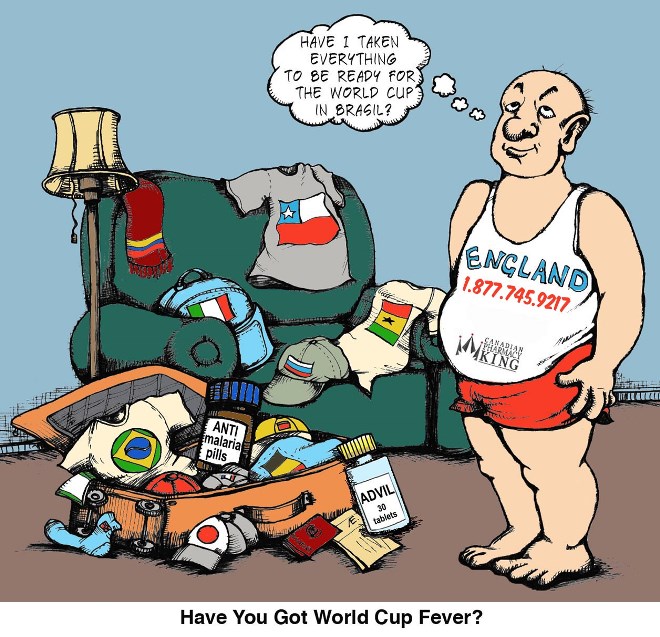 ###
Liubov Edwards worked as our freelance graphic designer since 2011 for kingsblog.
Use this code to share the image on your blog or website.