<< Keep Your Mind Sharp with 6 Tips
Innovative Uses for Music Therapy on Pregnant Moms and Preemies >>
Five New Rx Drugs to Keep Your Eye On
by Carissa Andrews - June 16th, 2014
Prescription drugs are forever evolving and new therapies are being added to the mix every year to make people's lives just a little bit better. Since August of last year, the FDA has approved five new drug therapies and we think you should know about them. Each offers a unique solution to various diseases or disorders ranging from helping alleviate rosacea to treating epilepsy.
ORALAIR, approved April 2014
Developed in partnership with Greer Laboratories and Stallergenes to alleviate symptoms related to grass allergies. The first of its kind, ORALAIR is a tablet that dissolves under the tongue and is taken for about four months before the expected start of the grass pollen season and is continued through the full season. The first dose is taken in the allergy specialist's office under the supervision of a physician with experience in the diagnosis and treatment of severe allergic reactions. The patient will be observed for at least 30 minutes for symptoms of serious allergic reactions. If the patient tolerates the first dose, the remaining doses are administered once a day by the patient or the patient's caregiver in the confines of their own home.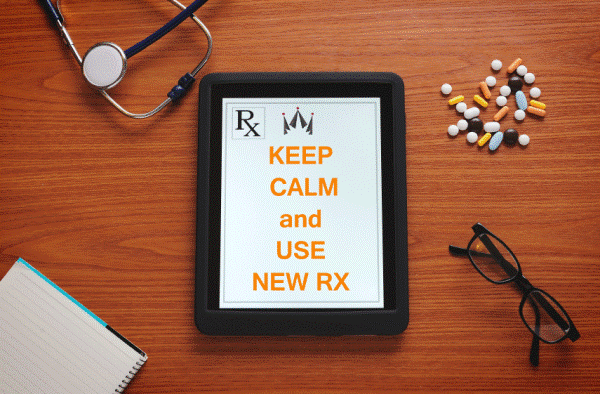 FARXIGA, approved Jan 2014
Developed by Bristol-Myers Squibb in partnership with Astra Zeneca to combat Type II Diabetes. FARXIGA is supplied as a tablet for oral consumption. The recommended starting dose is 5 mg one time daily, taken in the morning, with or without food. The dose can be increased to 10 mg once daily in patients tolerating FARXIGA who require additional glycemic control.
ANORA ELLIPTA, approved Dec 2013
Developed by GlaxoSmithKline to treat chronic obstructive pulmonary disease (COPD). ANORA ELLIPTA is supplied as a powder formulation for inhalation. The recommended dose is one inhalation once daily. ANORA ELLIPTA should be administered at the same time every day. The dose should not exceed one dose every 24 hours.
APTIOM, approved Nov 2013
Developed by Sunovian Pharmaceuticals to treat partial-onset seizures. APTIOM is supplied as a tablet for oral consumption. The recommended initial dose for most people is 400 mg one time daily. After a week, the dosage can be increased to 800 mg one time daily as the recommended maintenance dosage. The maximum recommended maintenance dosage is 1200 mg once daily (after a minimum of one week at 800 mg once daily).
MIRVASO, approved Aug 2013
Developed by Galderma Labs as a once-daily ointment to treat rosacea. MIRVASO is supplied as a gel for topical administration. A pea-size amount of the gel is used once daily to each of the five areas of the face: central forehead, chin, nose, each cheek. It should then be applied smoothly and evenly as a thin layer across the entire face avoiding contact with the eyes and lips.
How many of these new prescriptions were you already familiar with? Do any of you take one of them? If so, leave us a comment below and let us know your experiences.
###
Carissa Andrews is an passionate author and freelancer from Minnesotan with a focus in creative writing.