<< Spring Is Here: Time to Replenish Your Medicine Cabinet
Tips for Open House
by
Mark Reeve
- March 26th, 2014
Prescription drug addicts reportedly are targeting open houses. Clean your med cabinet and store meds in car boot before OPEN HOUSE!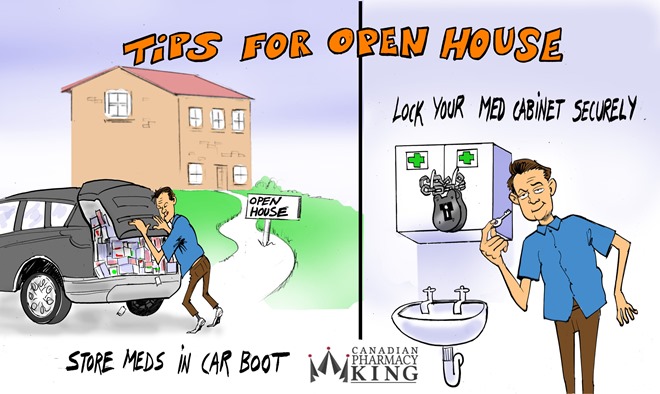 ###
Mark Reeve is an award winning cartoonist, animator, storyboard and concept Artist.
Use this code to share the image on your blog or website.
Leave your comment:
Your email address will not be published. Required fields are marked with *.