<< King of Kung Fu Infographic
Spring Is Here: Time to Replenish Your Medicine Cabinet >>
The King of Rock and Roll
by Mark Reeve - March 21st, 2014
Elvis is often referred to as the King of Rock 'n' Roll or simply "the King".
"...You can do anything but don't step on my blue suede shoes..."
How Much is the Actual Blue Suede Shoes Sold at Auction? Click here.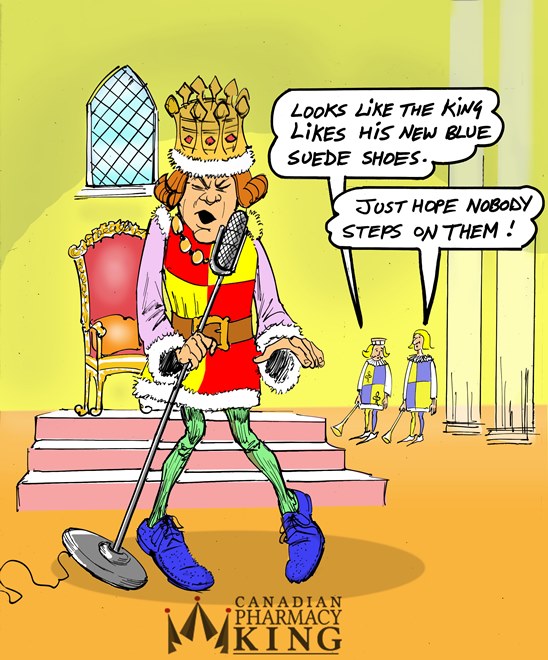 ###
Mark Reeve is an award winning cartoonist, animator, storyboard and concept Artist.
Use this code to share the image on your blog or website.