<< Another Look at Getting Fixed
Bringing History to Life: The Mystery of St. Patrick >>
Daylight Time Saving
by Mark Reeve - March 7th, 2014
Did you forget to put your clocks forward last summer? Hopefully it wasn't the garbage men who woke you up! Although most of the health-promoting benefits of sun exposure are thought to occur through vitamin D photosynthesis, there may be other health benefits that have gone largely overlooked in the debate over how much sun is needed for good health. Make the most of the increased hours of daylight.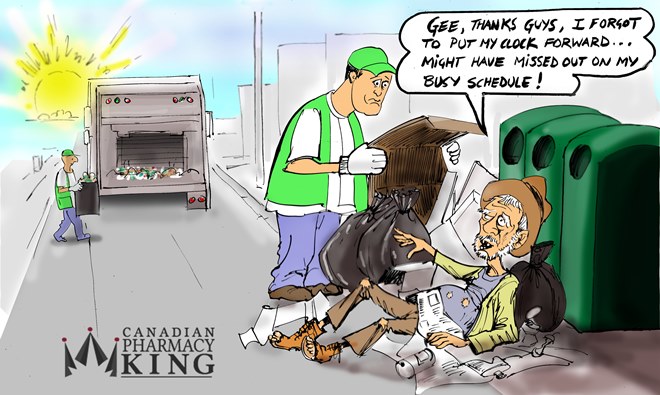 ###
Mark Reeve is an award winning cartoonist, animator, storyboard and concept Artist.
Use this code to share the image on your blog or website.