<< 5 Reasons We Love the Winter Olympics
Dr Jekylle A Winning Transformation >>
Pharmacist 10000 years BC
by
Liubov Edwards
- February 27th, 2014
At Stone Age period, a customer was talking to the pharmacist and asking for headache relief medicine in Cave People Pharmacy.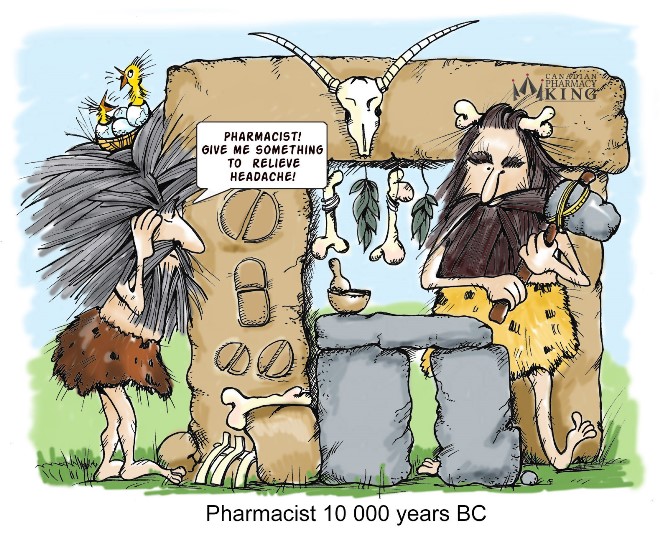 ###
Liubov Edwards worked as our freelance graphic designer since 2011 for kingsblog.
Use this code to share the image on your blog or website.
Leave your comment:
Your email address will not be published. Required fields are marked with *.