<< "Senior Moments" May Just Be…Moments
Advantages of Online Ordering >>
A Slimming Experience
by Mark - February 20th, 2014
Narrowing of the arteries or atherosclerosis as it's known is a serious condition where the arteries become clogged up by fatty substances, such as cholesterol. It is implicated in heart problems and strokes. It is often associated with being overweight but this is not always the case. Exercise and a balanced diet are good preventative measures. In some cases statins can be used to reduce the cholesterol level in your blood.
So think twice before having that burger and fries or sugary drink . . . after all, having your doorways widened is a lot more expensive.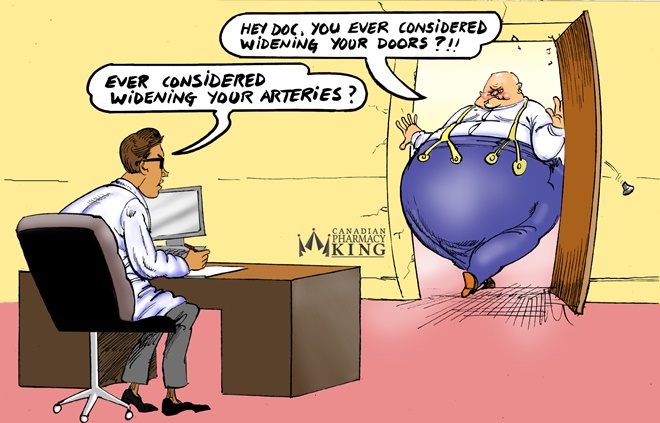 ###
Mark Reeve is an award winning cartoonist, animator, storyboard and concept Artist.
Use this code to share the image on your blog or website.
Leave your comment:
Your email address will not be published. Required fields are marked with *.